The Terra Tunic - Love Notions Patterns
Posted on
Just as I've finished a long sleeved, tee shirt weight, hoodie the sun comes out! The lovely light blue melange cotton jersey stretch fabric from the Minerva Core Range is great for that in-between weather when it's too warm for a coat/sweatshirt but you still need a bit of coverage on your arms. The Terra Tunic from Love Notions Sewing Patterns is the perfect pairing for the fabric.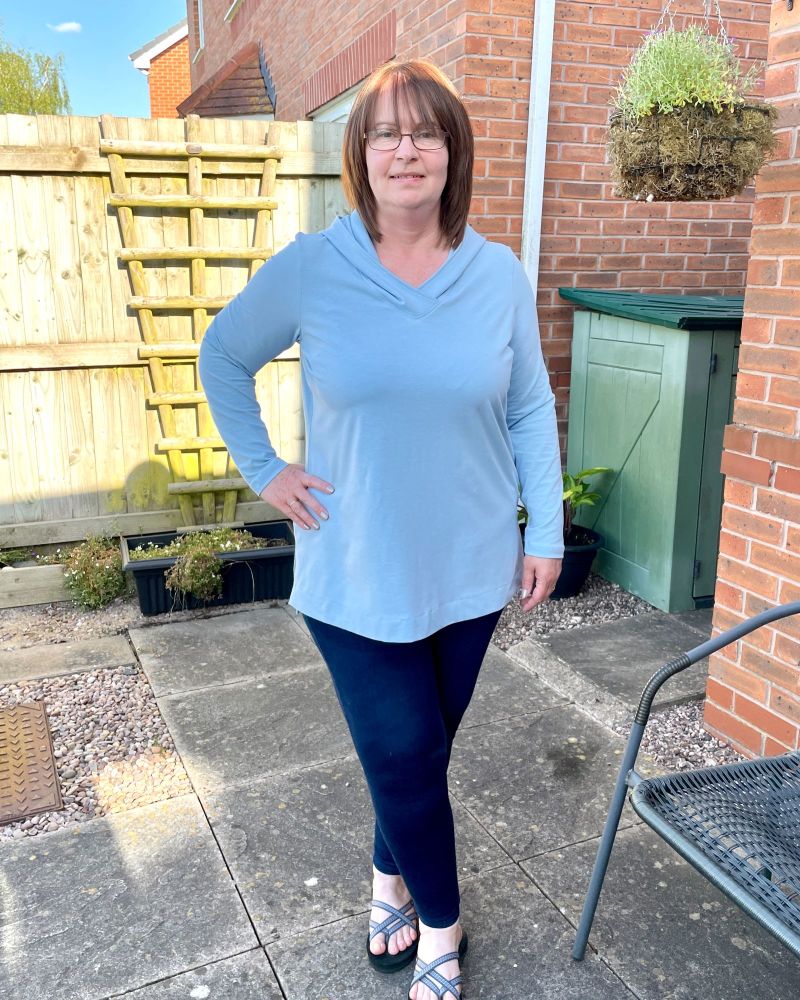 The fabric was gifted from Minerva in return for modelled photos and a description of the project. There are over 50 different colours in the range and you can hopefully see the weight, stretch and movement of the fabric in my short video over on Minerva. The fabric is cotton/polyester/lycra blend with a marl effect running through.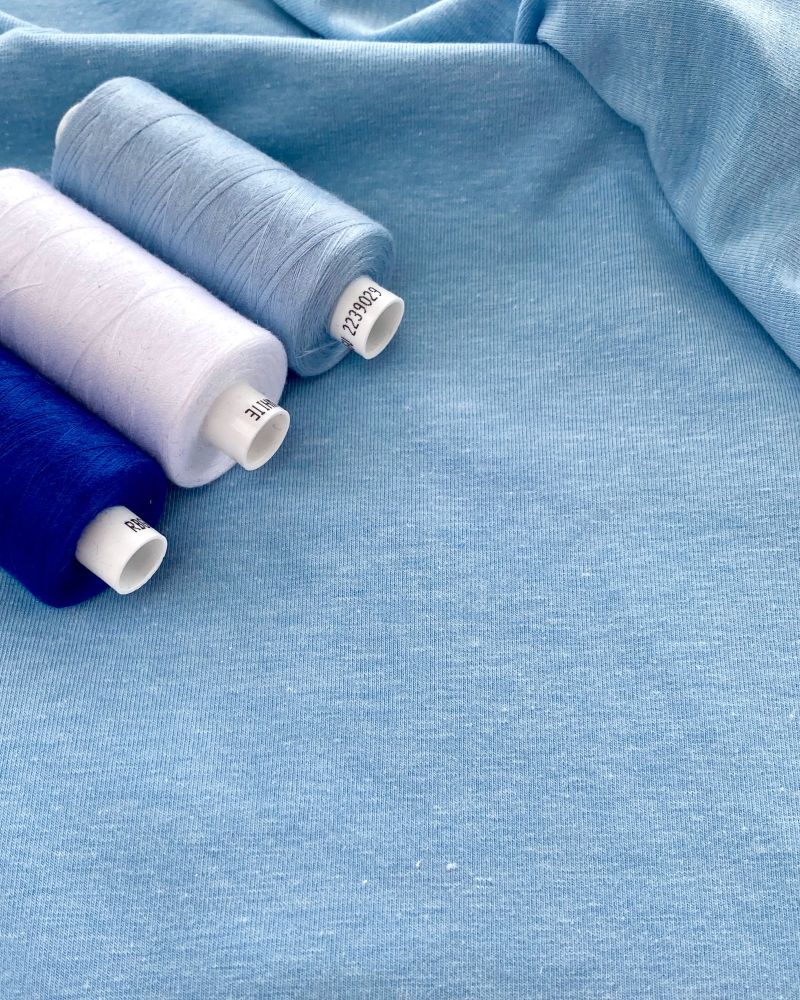 It was so soft after washing and is relatively easy to work with but does curl a bit at the edges, although not excessively. I always iron as I sew & it didn't crease much while working with it, & I'm hoping when next washed it will dry well on a hanger & won't need ironing at all.
The fabric is 150cm/59" wide and this tunic required just under 2 metres, leaving enough to use for the hood lining on my Lotte Hoodie. The other versions require between 1.5 & 1.8 metres depending on sleeve length and neck option.
The Terra Tunic is a pattern by Love Notions & is my third pattern used from this designer. I have to confess to having 12 of their patterns so you'll probably see a few more of my projects using their patterns!
This patterns offers 6 necklines, 4 sleeve lengths, side vents with the back hem slightly longer than the front, optional elbow patches and welt pockets. I have found the patterns to be true to size and very user friendly, with some techniques being linked to YouTube help guides. I chose to make the long sleeved, V neck hooded version and omitted the pockets. I love the idea of a V neck hoodie, partly for a change of style and also as a round neck can get a bit warm.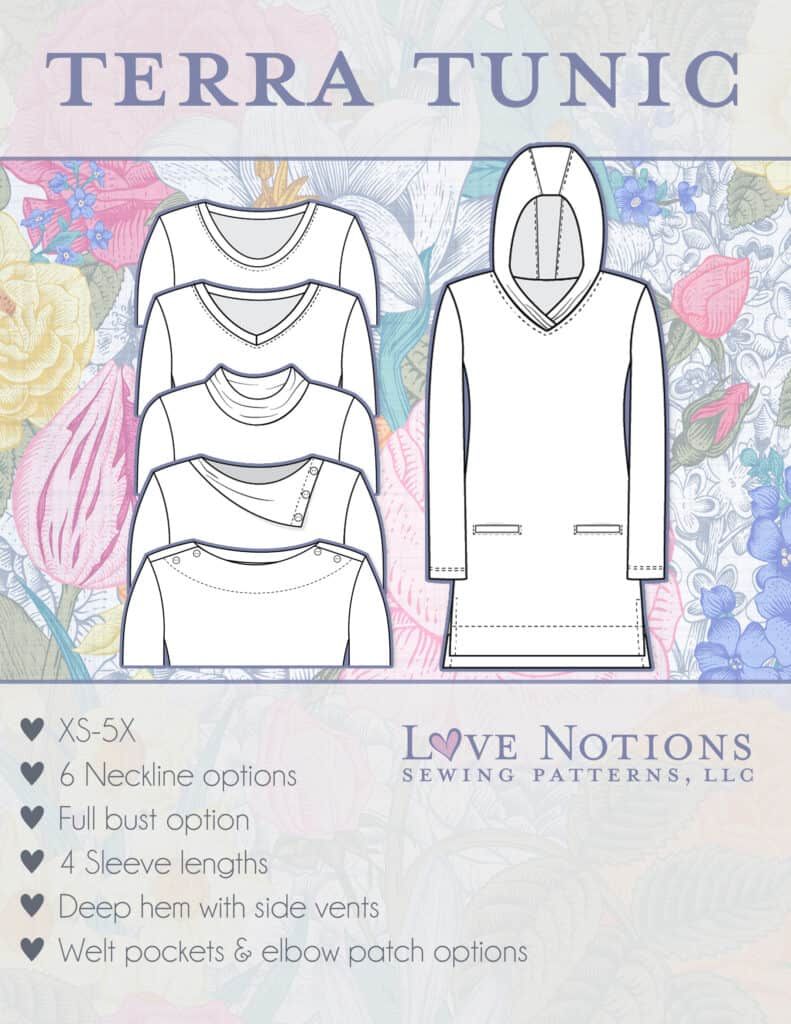 I made a size large using the full bust option and graded out over the hips so that it hangs without clinging to my backside/full hips. It's so useful having the full bust pattern piece included as standard, rather than having to make this adjustment yourself. I chose size large based on my high bust measurement (38") and the full bust piece is recommended if the full bust minus the high bust is more than 4". Mine is exactly 4" with my full bust being 42" and the neck and chest fit great with no other changes to the pattern.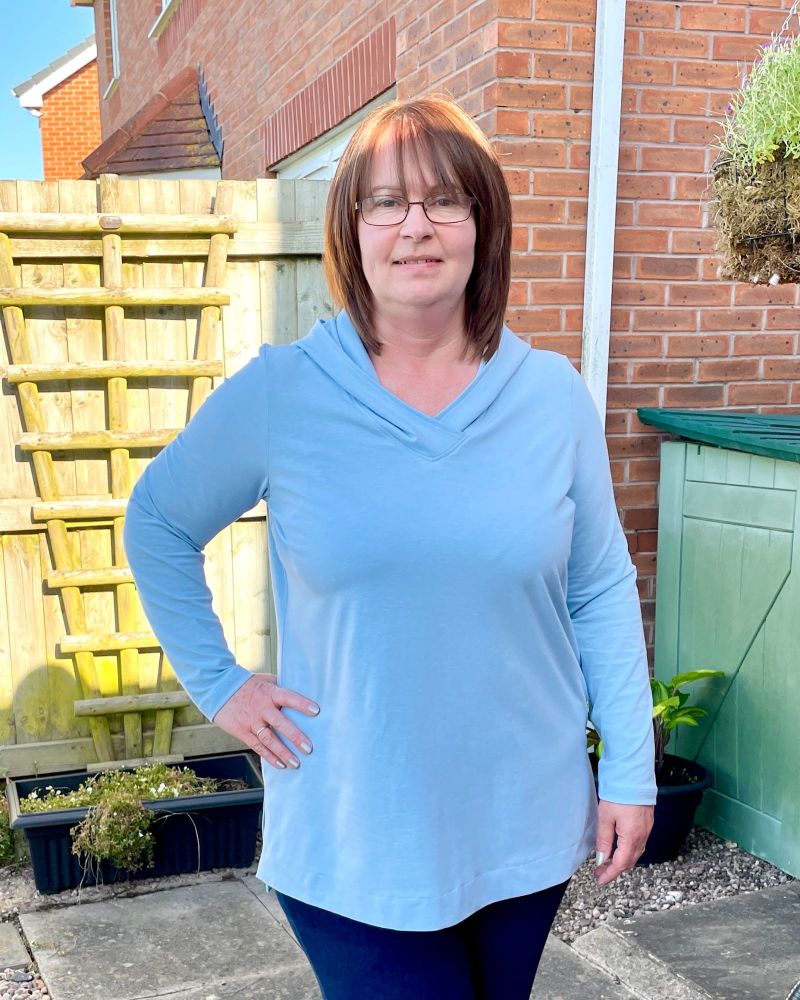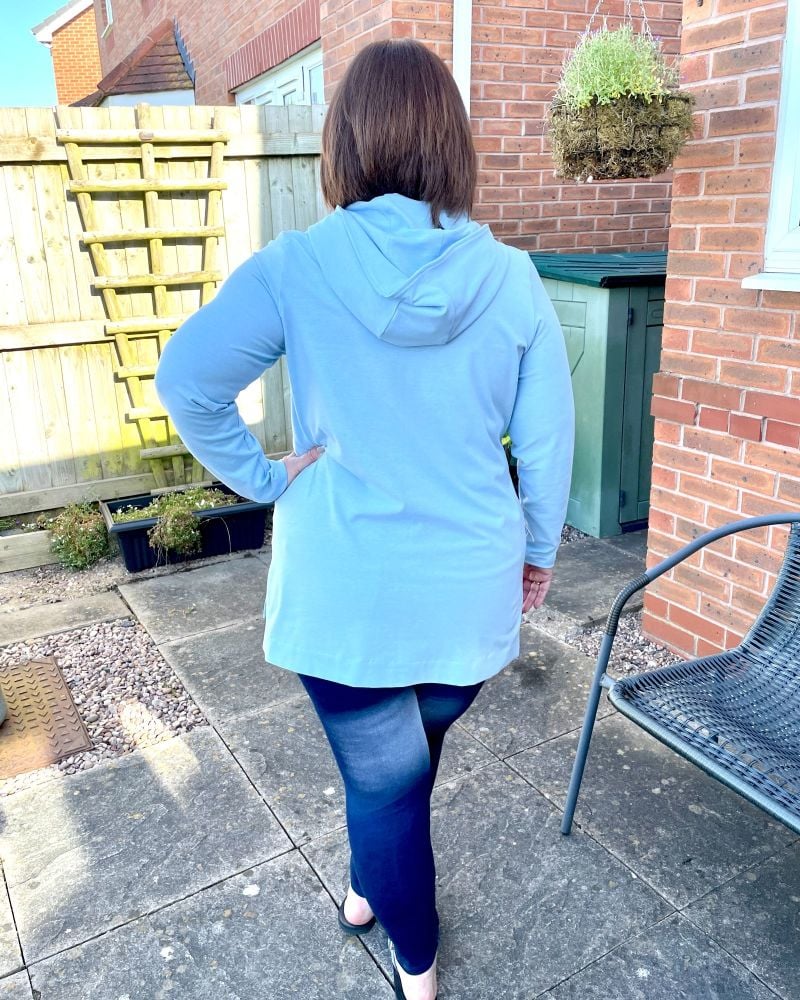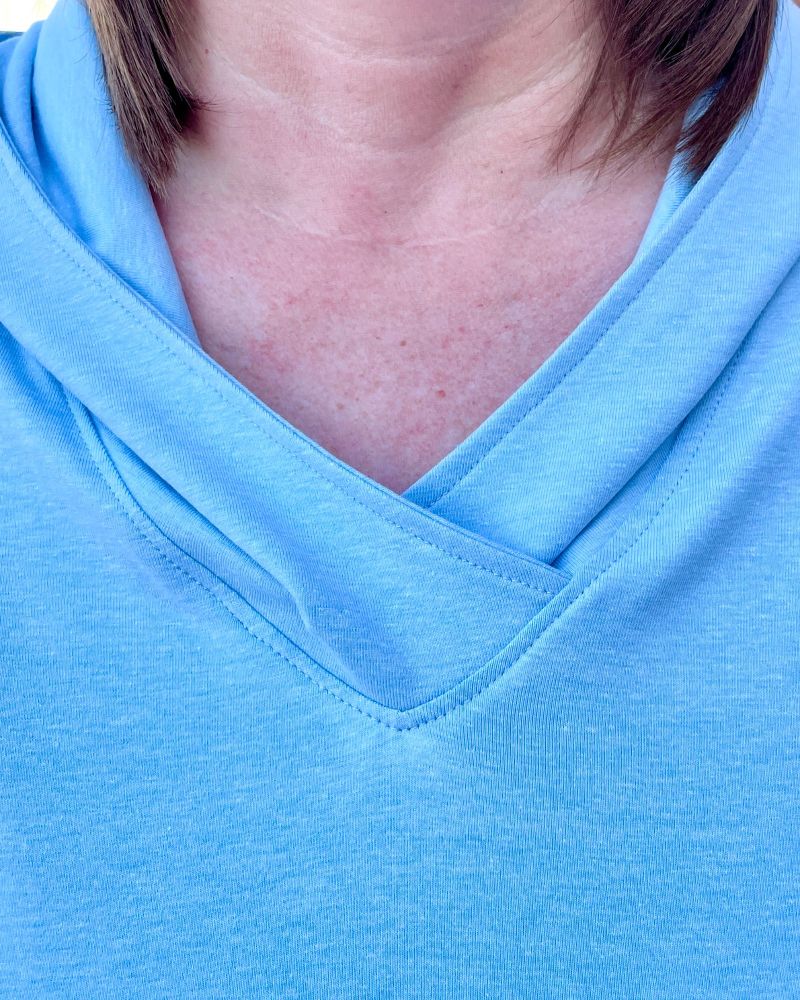 I'm really pleased with the finished tunic and it can be worn alone or layered for warmth. Being tee shirt weight it will wash and dry reasonably quickly and is perfect to wear under a body warmer. The fabric is heavy enough to hang well without being too thick, nor is it too thin & clingy whilst holding it's shape.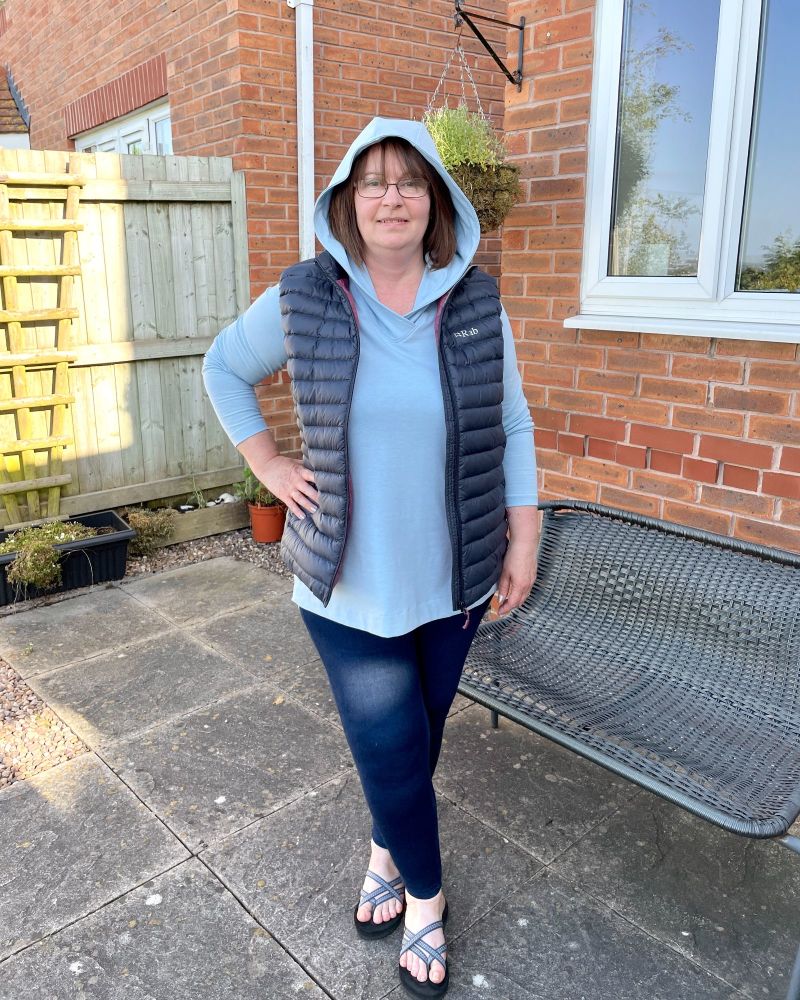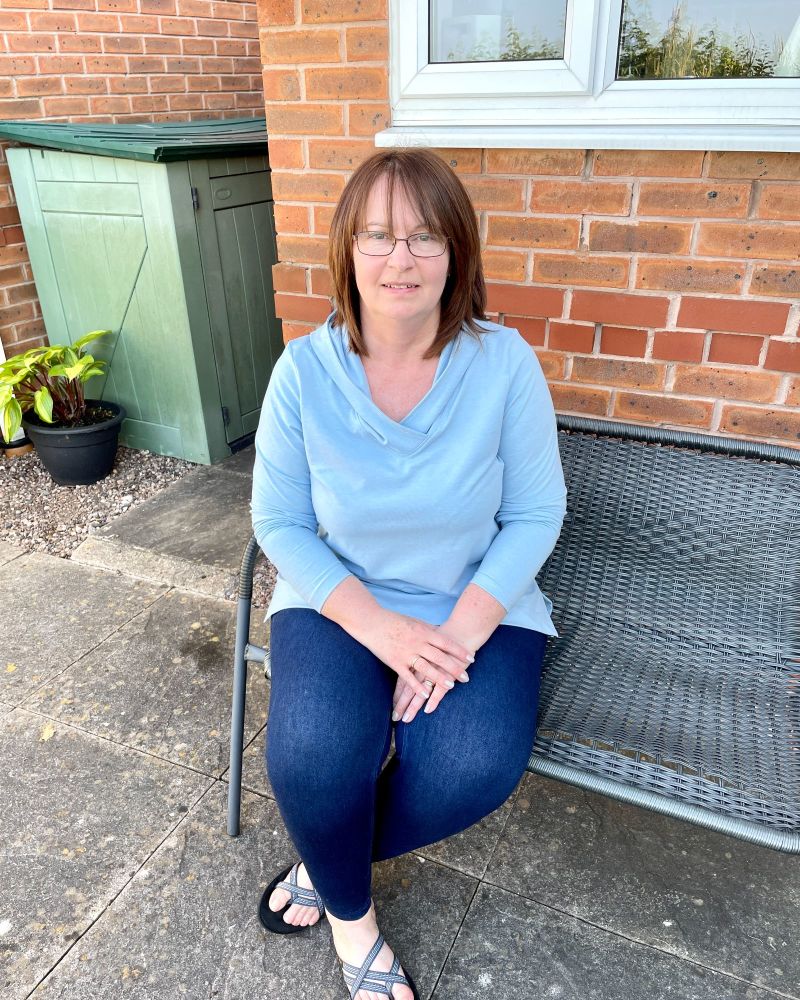 Thank you to Minerva for the lovely fabric.
---------------------------------------------------------------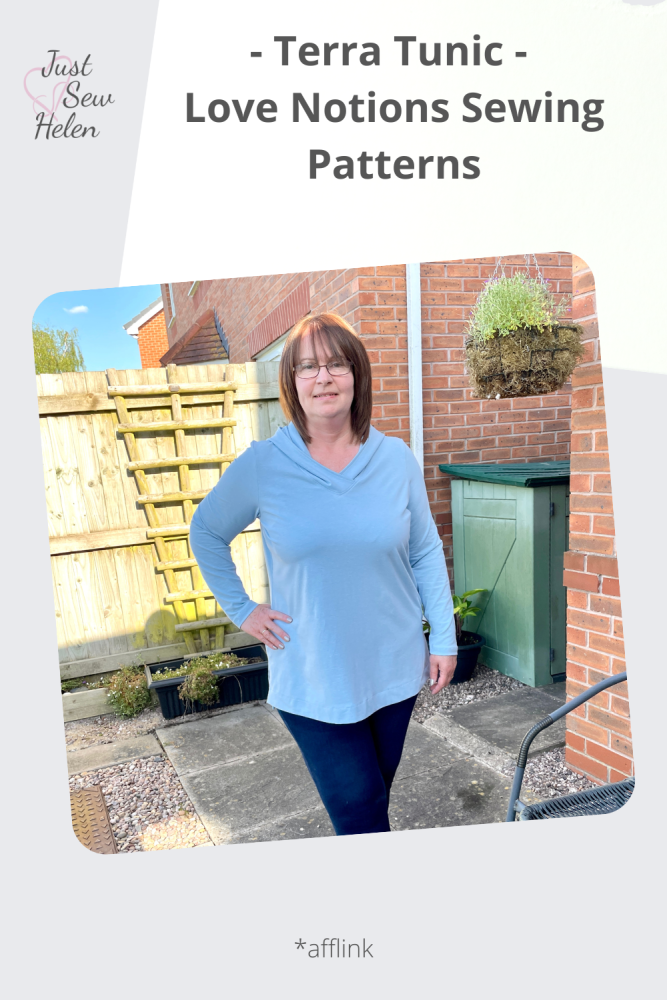 * Post contains affiliate links*
---------------------------------------------------------------
---------------------------------------------------------------