The Lotte Hoodie - Sinclair Patterns
Posted on
Do you know that feeling when you find a pattern that you know you'll make over & over? Currently, that pattern for me is The Lotte Hoodie by Sinclair Patterns.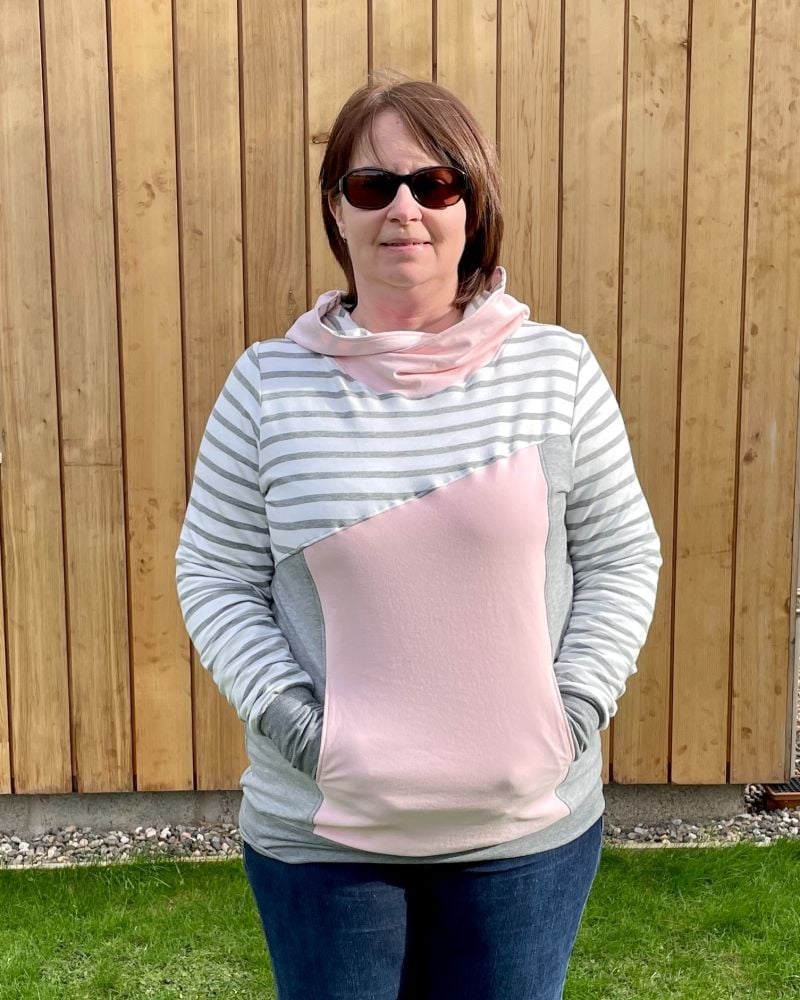 Everything about the fit, style and wear are perfect for me and there are so many options with the colour blocking, pockets, a choice of cowl or overlapped hood & optional thumbhole cuffs. Depending on the fabric choice it can be made in heavier weight fabric for the colder weather or a lighter weight jersey suitable for layering.
The pattern can be found HERE.
I've made 3 now and have opted for the hooded version with standard cuffs on all three.
For my first version, I colour blocked using light loop backed French Terry in pastel pink, marl grey & an ivory & grey stripe.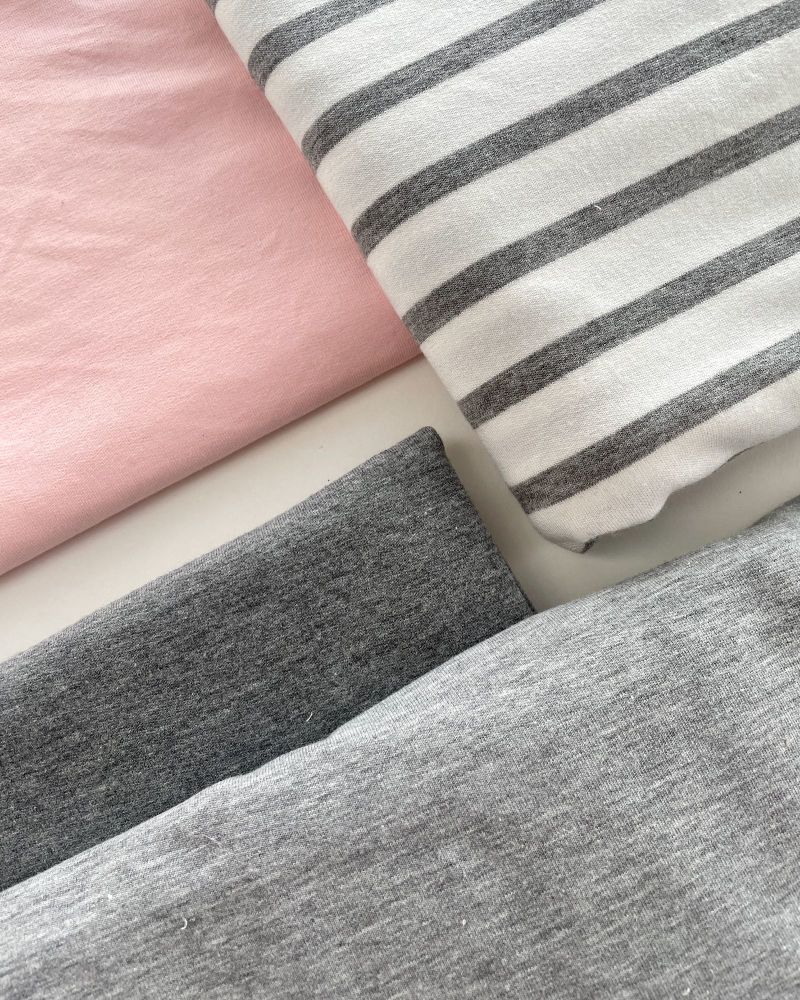 I had to concentrate on the process for making the pockets & there is a helpful YouTube video which was useful. I found the cuffs a bit tight, ok to wear down but I was unable to pull the sleeves up when needed, partly due to the stretch in the fabric and it being a double layer. I made a note to cut the next cuffs wider.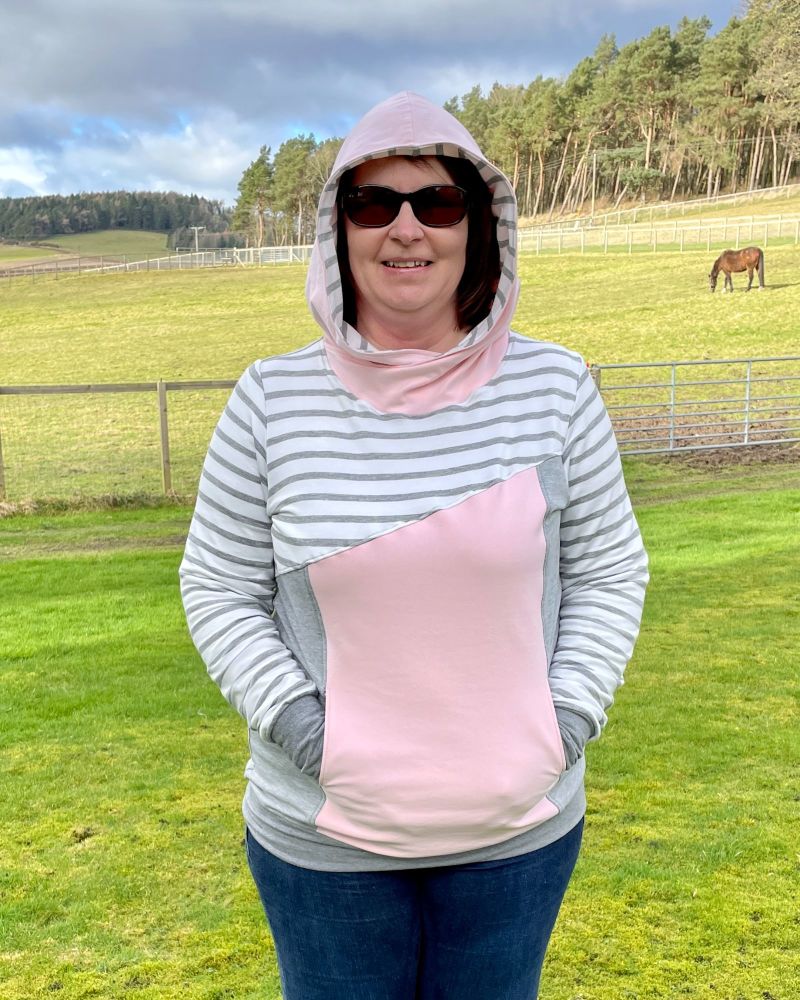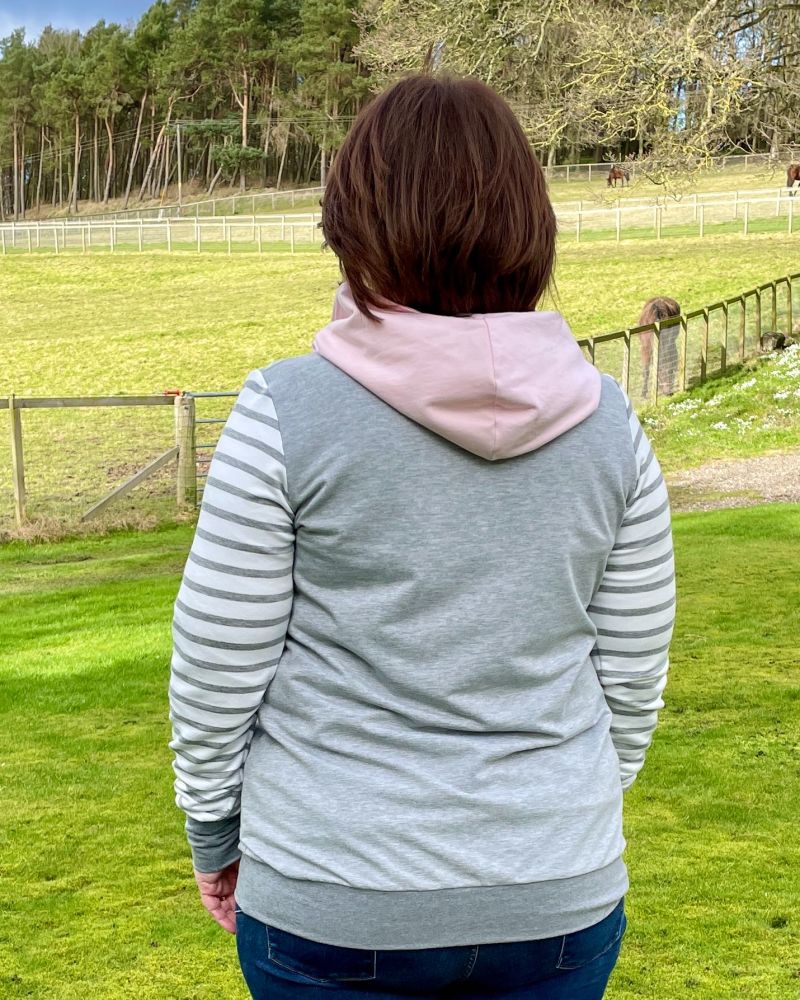 The second version was a gift for Mother-in-Law for Mother's Day and I very nearly didn't gift it to her as I loved it so much. She likes to wear bright colours and we both admire Joules tops so I tried to recreate something similar. Again, I used organic French Terry & co-ordinated navy & fuchsia with a striped floral fabric.
For quickness I left out the pockets and, as we are a similar size apart from height, I just shortened the body by an inch and made it to fit me. Fortunately, it fits her perfectly although I've not got any modelled photos (yet)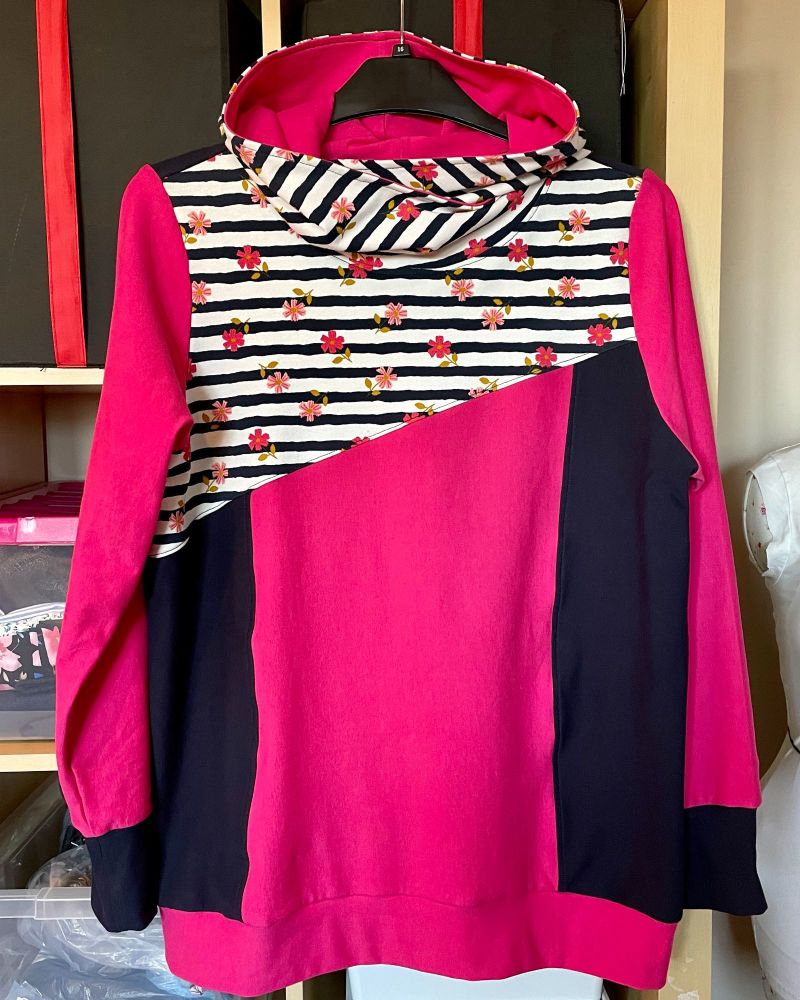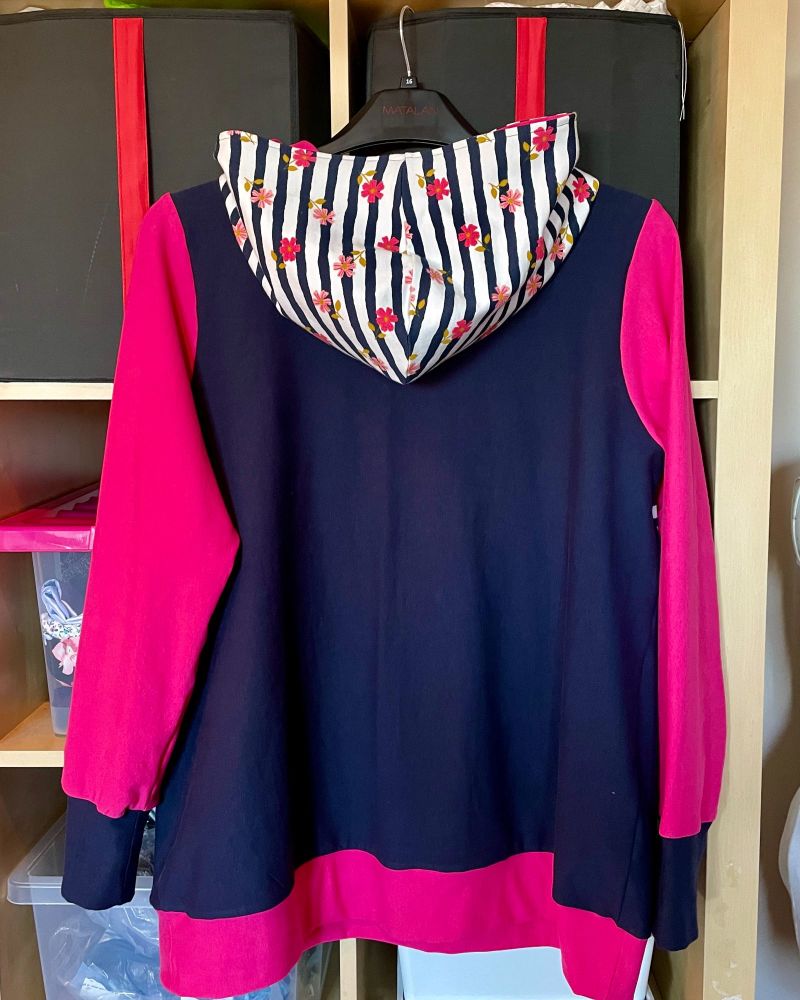 My final Lotte (for now) was made in a solid colour using gorgeous Indigo blue fleece backed sweatshirt fabric gifted from Minerva in exchange for finished modelled photos and details of the project. The fabric is from their Core Range & is so soft and comfy to wear, & available in a variety of colours.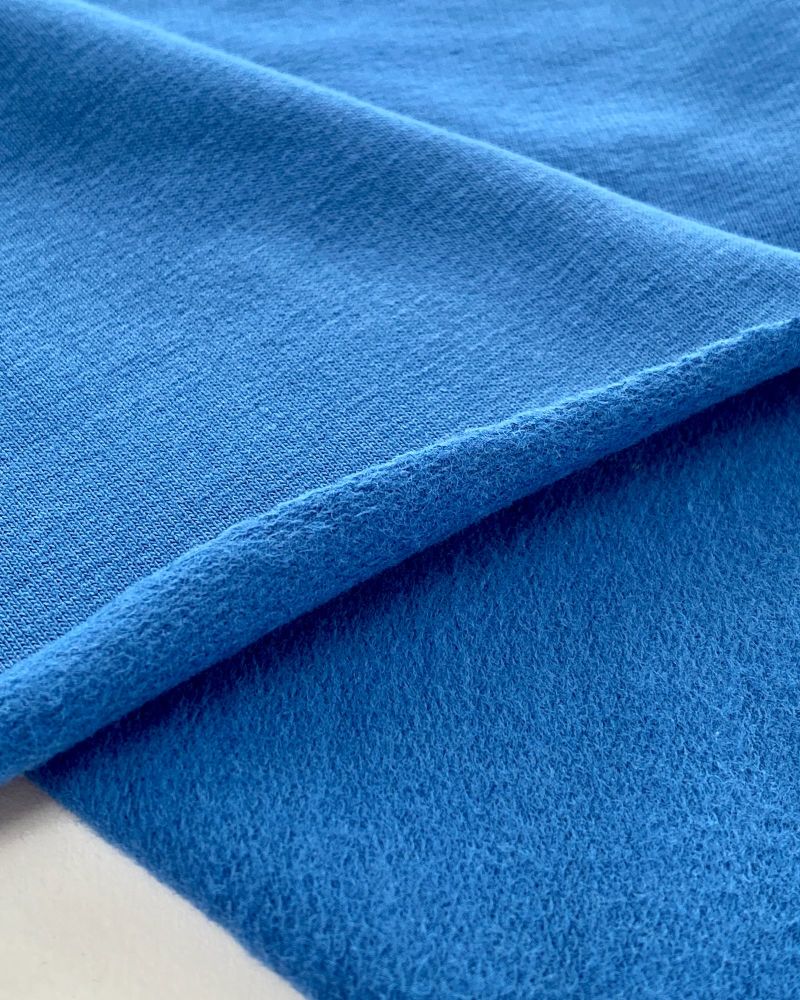 Again, I left out the pockets & am so pleased with the fabric and the fit. More details of this project can be seen on my Minerva Profile.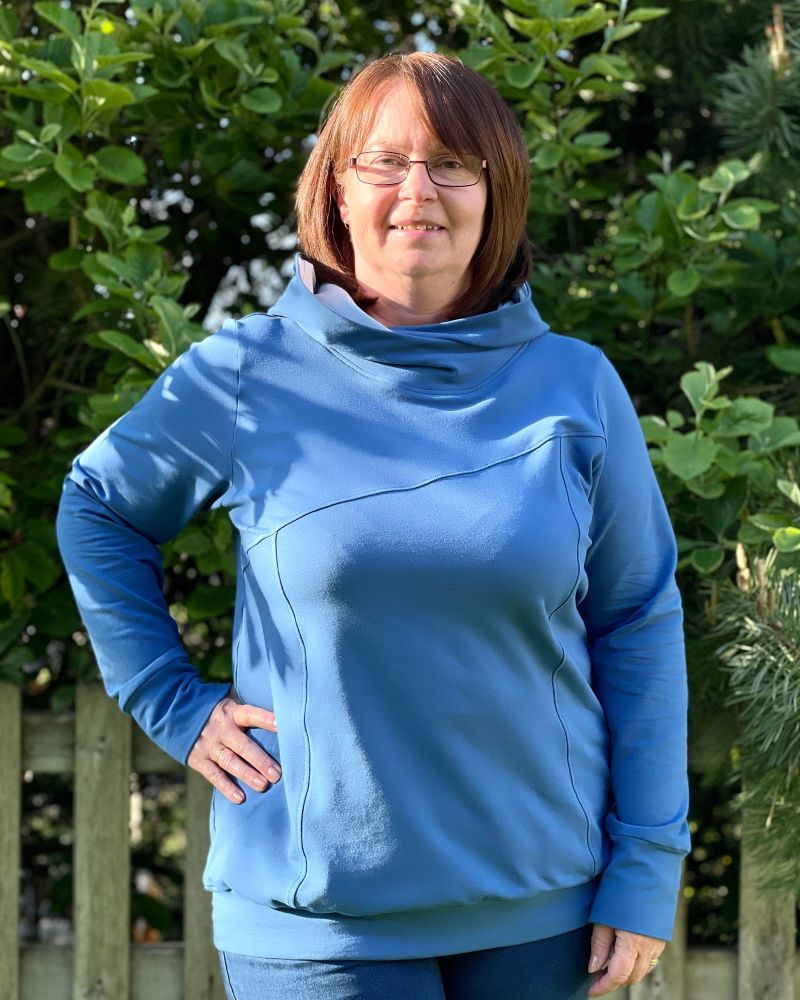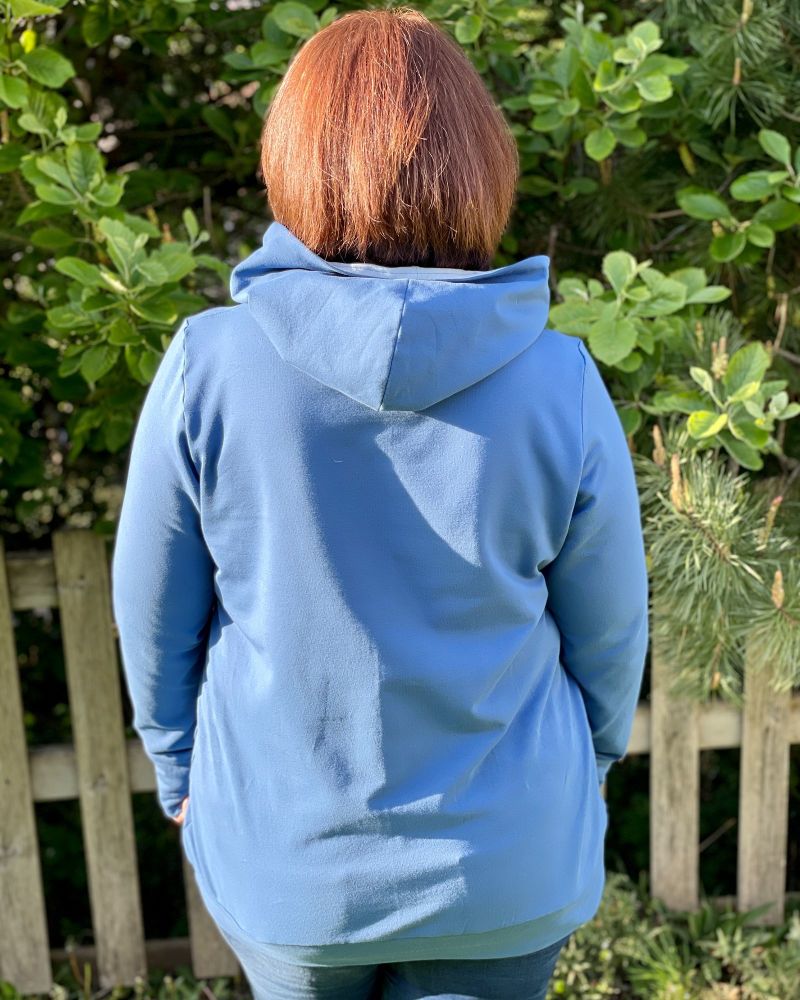 All three Lotte's are a great fit & I'm certain there'll be many more.
---------------------------------------------------------------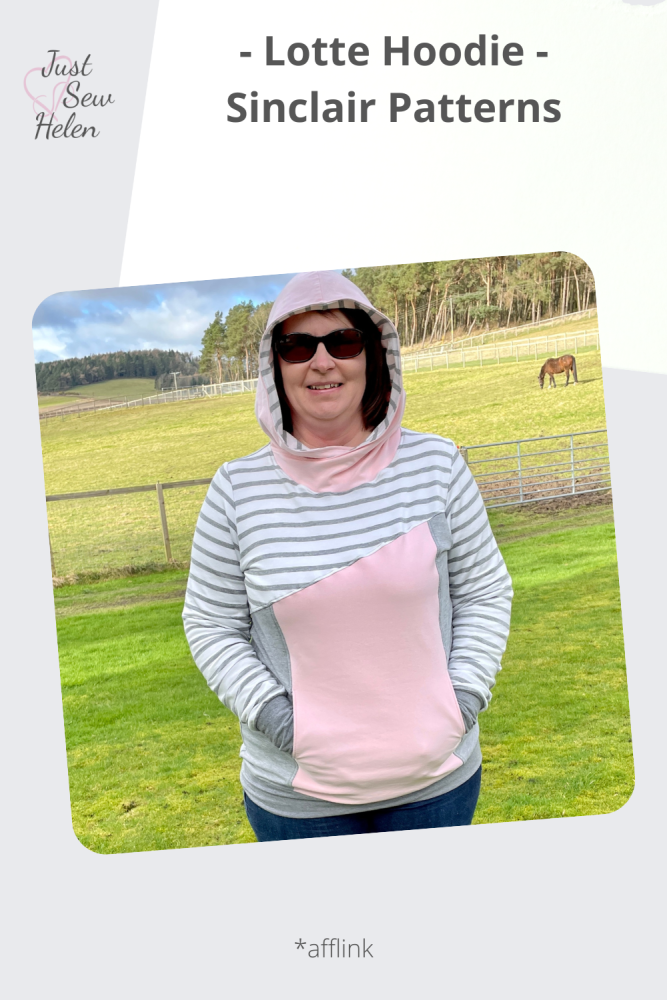 * Post contains affiliate links*
---------------------------------------------------------------
---------------------------------------------------------------