Paw Print Cushions
Posted on
Merry Christmas to everyone.
I've got the Christmas spot today on the Minerva Blogger Network (MCBN) and you can see my Paw Print cushions over on the blog.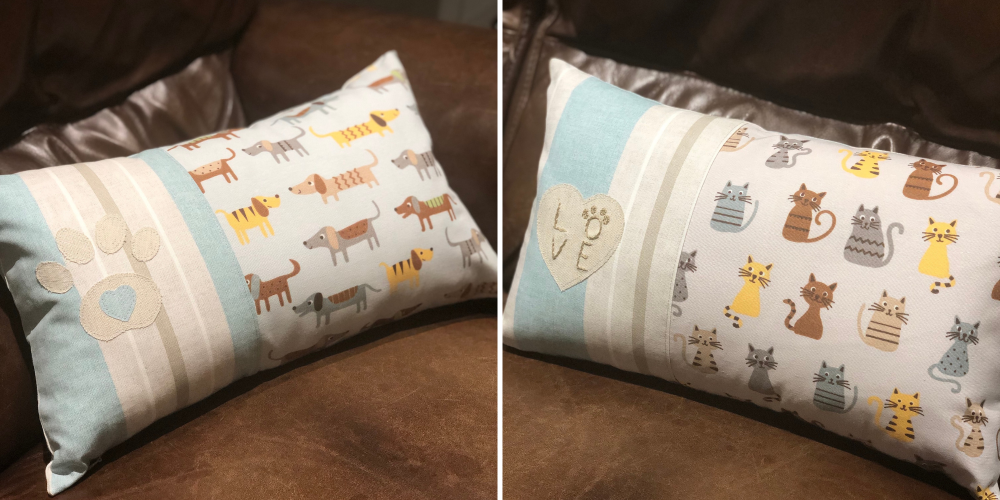 I fell in love with the dog and cat fabrics as soon as I saw them and loved making these cushions - each can be personalised with a pet's name in hand embroidery.
While your Christmas dinner is going down why not pop over and take a look?