The pattern, design & fabric - Simplicity Turns 90 Sewing Challenge.
Posted on
The pattern choice , design and fabrics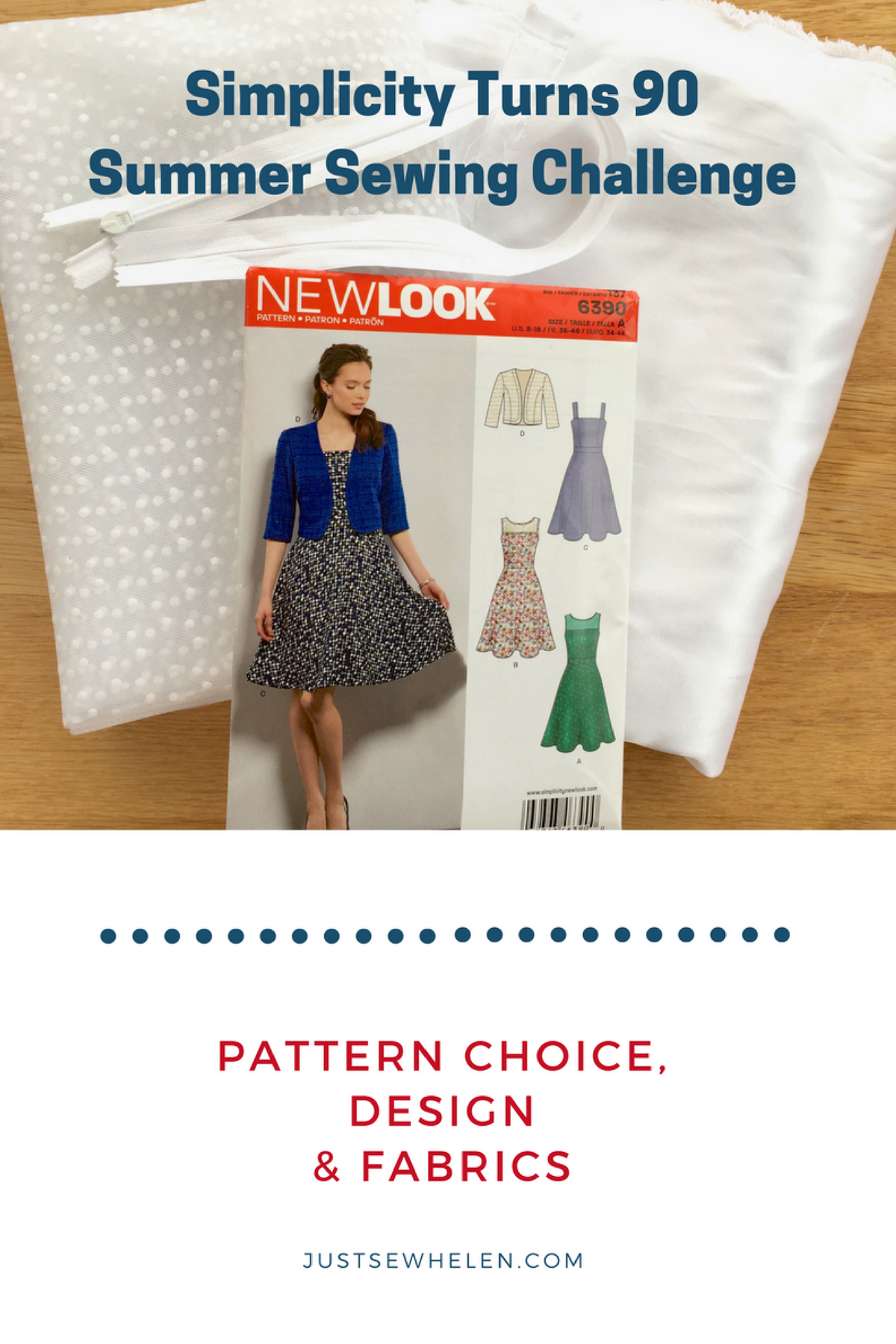 Having finally made the decision to enter the #SummerSewingChallenge by SimplicityNewlook & with 16 days until the closing date, only 4 of which I could spend sewing, I narrowed down my choice to the Best Dressmakers category. I thought that my husband, although supportive, would be working and not free for fittings if I chose the men's/boys shirt category. Similarly, our boy/girl grand twins are ideal models for the children's wear but I didn't think we'd be seeing them over the next 10 days. I don't fulfil the beginner requirements which left the ladies dress - & I don't wear dresses!!
I'm a jeans/trousers person so whatever I make I am unlikely to wear. I have no parties/weddings to go to that I could wear a dress but as I got searching Pinterest for ideas for summer dresses there were tea dress pictures which were like the pattern with a mesh yoke, some with lace. This led to searching for tea dresses and up popped vintage wedding dresses with polka dot lace overlay - BINGO I'd found the inspiration for my dress.
I needed to order fabric straight away for it to be delivered before we got home from holiday. Good old eBay sourced the polka dot tulle and the white satin was ordered from Oh Sew Crafty. I also needed a white 16 inch invisible zipper, lining and some more white cotton - again from eBay.
The dresses* below are some of the pictures I used for inspiration and I never thought I'd be making a wedding dress. I always said I'd make my own wedding dress but never did so better late than never.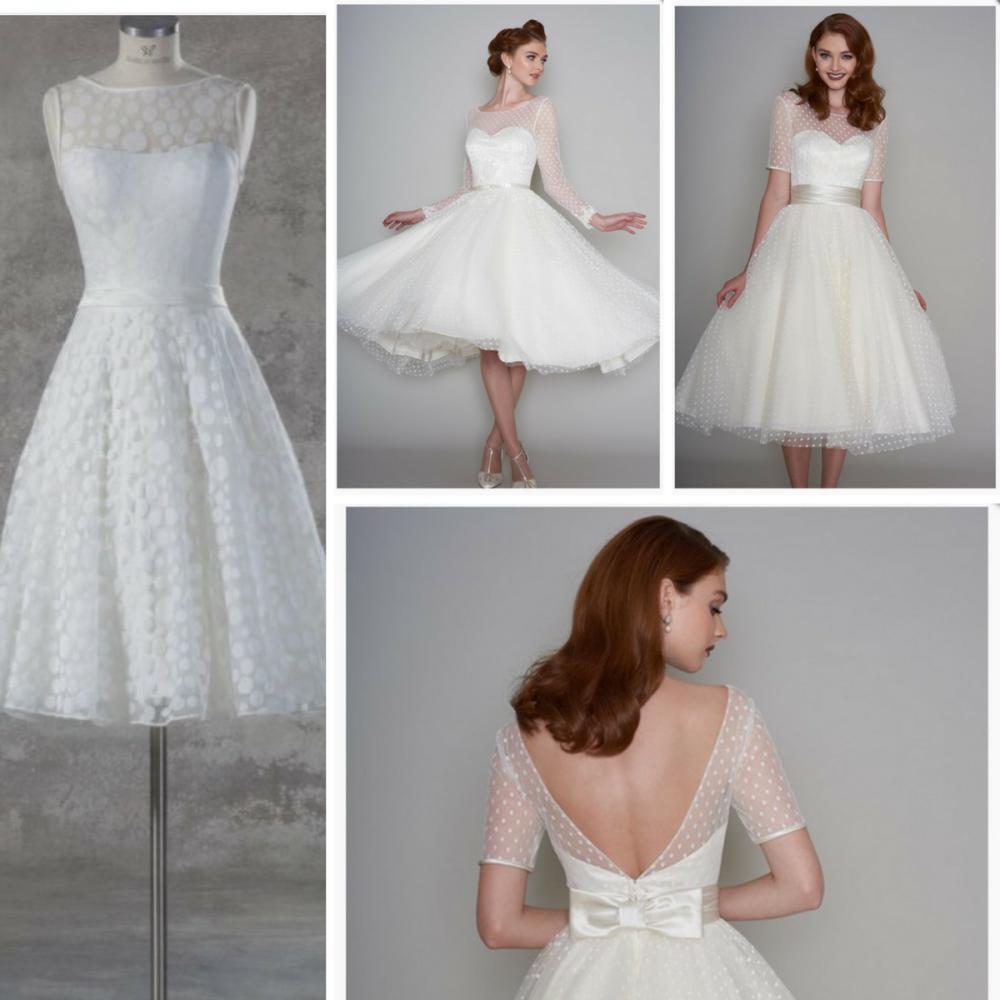 However, I don't need a white satin dress nor do I know anyone who could make use of it. If you have read some other details about Just Sew Helen you'll be aware that I try to raise money for Target Ovarian Cancer and I have decided that I'll sell the finished dress and donate the money to the charity.
Next up - My entry for Simplicity Turns 90 Summer Challenge
*Dresses from DressDirectory by LouLou