Quilted Patent PVC Bag - Product Review
Posted on
I recently received some fabric from Minerva Crafts to review and had the pleasure of using this black patent pvc fabric. I decided to make a bag and experiment with internal pockets.
I was really pleased with the finished bag and now use this for my travel sewing bag.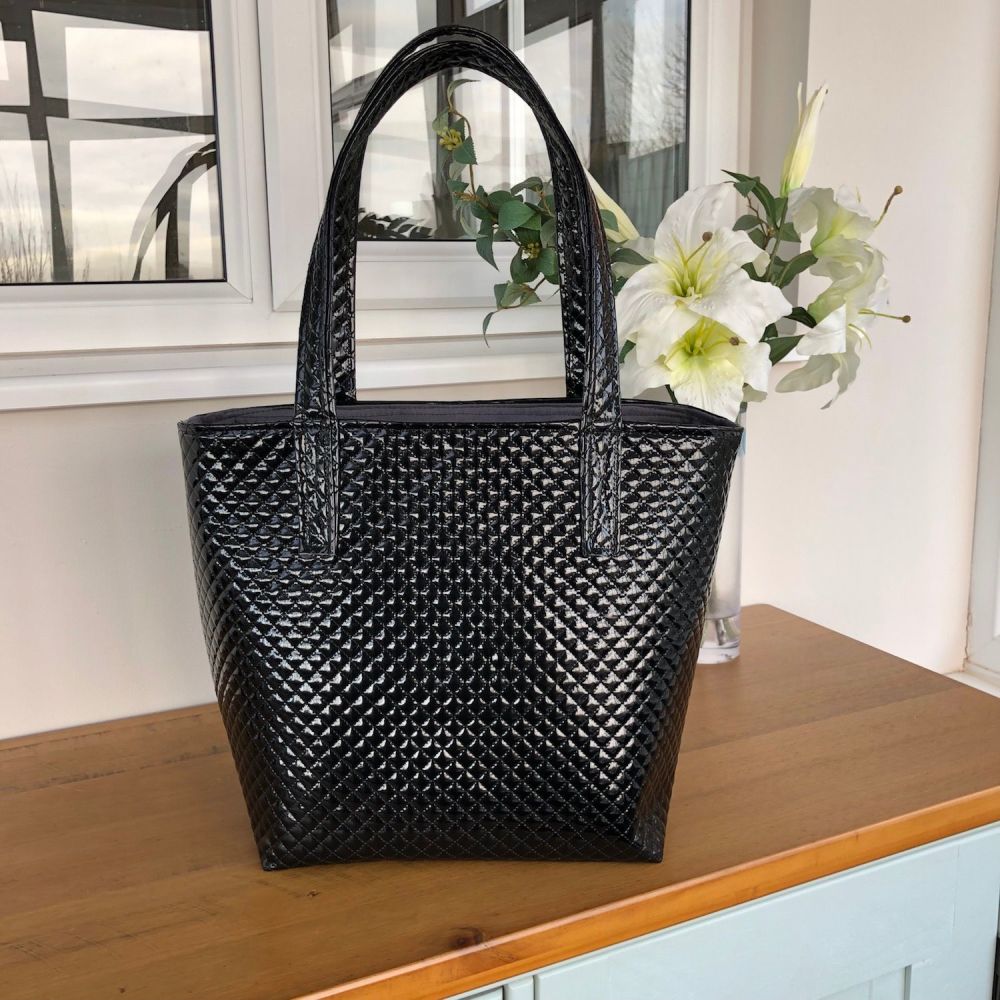 The full review and more details can be over on the Minerva Crafts Blog.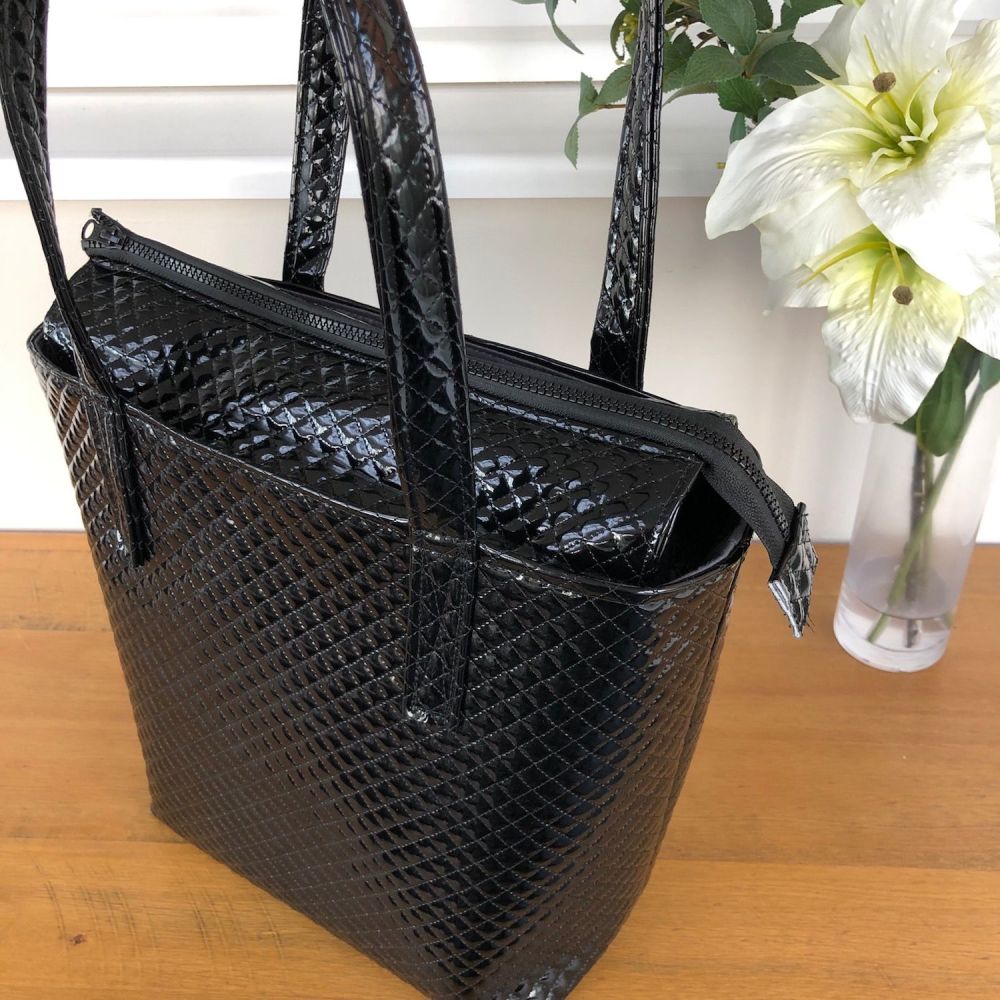 Thanks to Minerva Crafts for the fabric.