My Linen Lavender Pouches
Posted on
I've been working on my next project for the Minerva Crafts Blogger Network and I'm so pleased with how these little linen lavender pouches turned out.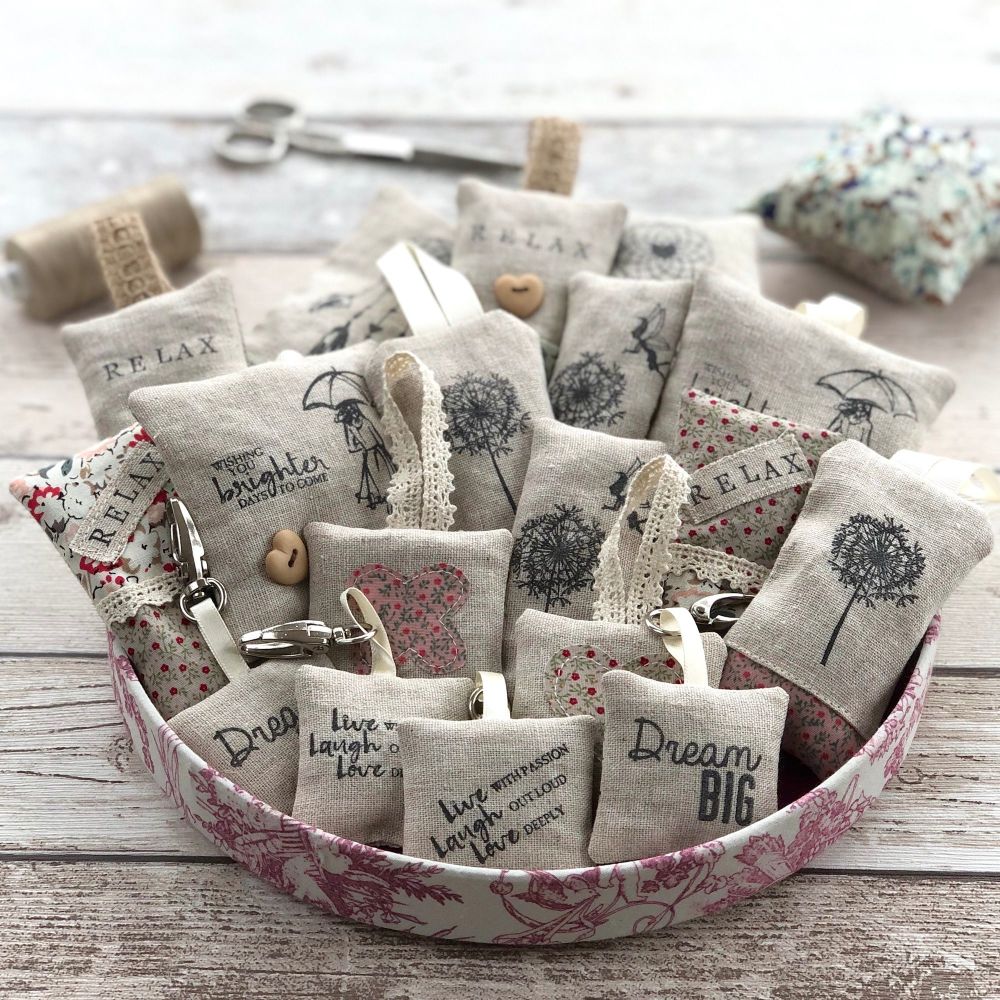 I wanted to make something that I've had on my to-do list for some time and to use a different technique for adding an image to fabric, instead of hand embroidery. I've played around with different inks on fabric & this time experimented with stamping directly onto the fabric. The effect was perfect for these pouches, and with the beautiful fabric & embellishments, was just what I was looking for.
There are lots more pictures and details about how I made these pouches over on Minerva website.