My Linen Lavender Pouches
Posted on
I've been working on my next project for the Minerva Brand Ambassadors and I'm so pleased with how these little linen lavender pouches turned out.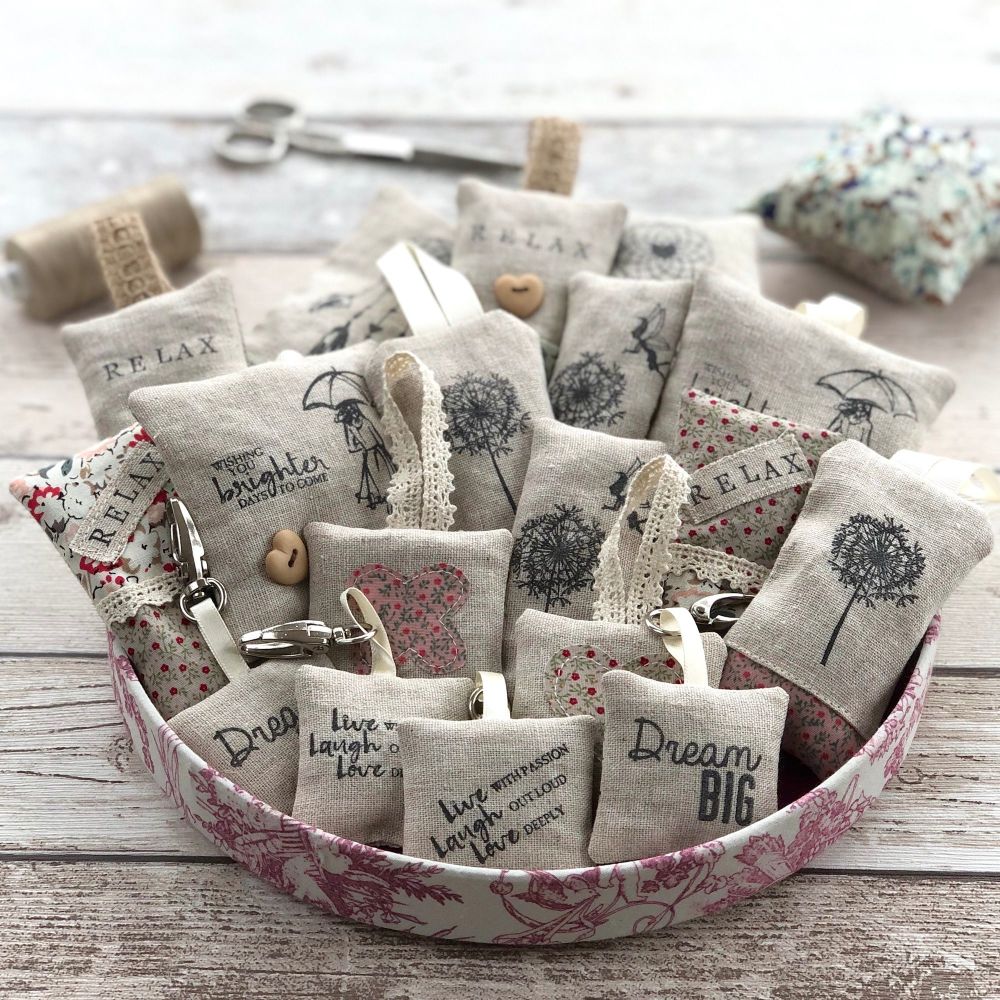 I wanted to make something that I've had on my to-do list for some time and to use a different technique for adding an image to fabric, instead of hand embroidery. I've played around with different inks on fabric & this time experimented with stamping directly onto the fabric. The effect was perfect for these pouches, and with the beautiful fabric & embellishments, was just what I was looking for.
For this project I used the following materials -
- Robert Kaufman Brussels natural linen mix
- hessian jute ribbon or cream antique button ribbon
The pretty fat quarter bundle I used is unfortunately sold out but there are many more lovely sets on the Minerva site, such as these packs -
- Art Gallery No16 Gentle Spring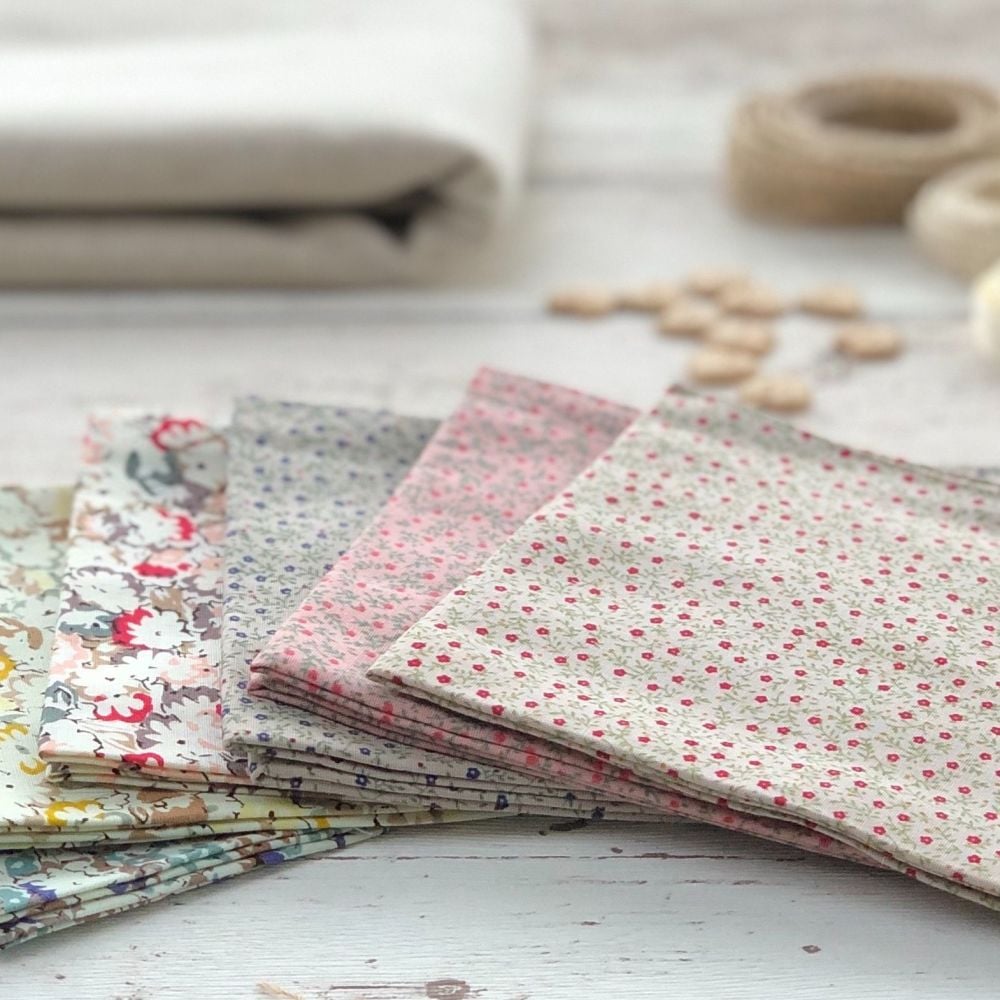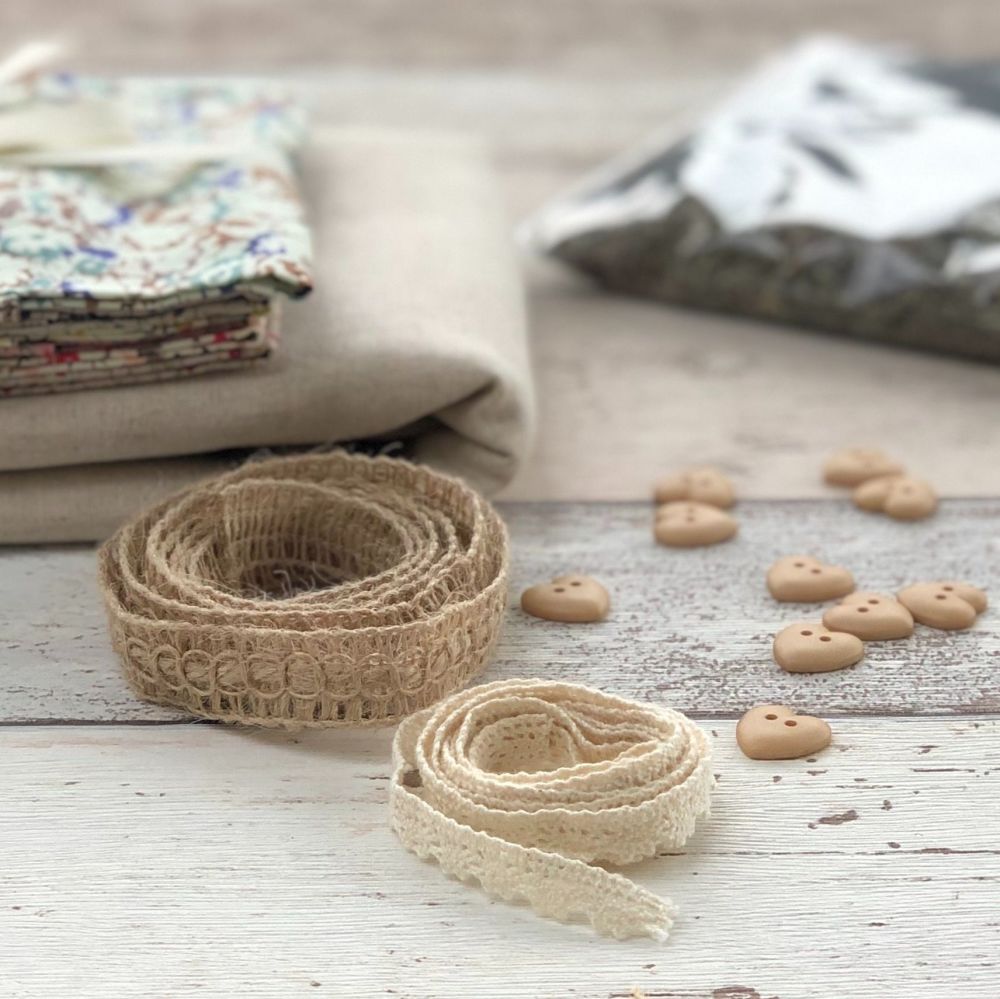 As usual flicking through Pinterest gave me lots of inspiration for my planned mini lavender pouches.
Lavender is well known for its unique and pleasant fragrance as well as it's relaxing properties. It is ideal for placing in a clothes drawer, under your pillow to aid sleep or just because of the great fragrance.
I purchased some Lavender online and found it difficult to judge how much I'd actually receive for its weight. I bought a 50g bag and when it arrived thought it wouldn't be enough to fill all of the bags so I ordered a further 200g bag – you can see the size difference in the photo. The larger bag is similar size to an A4 page and approximately 2-3 cm thick. I ended up using the 50g bag and about half of the larger bag, around 150g in total, to fill the bags.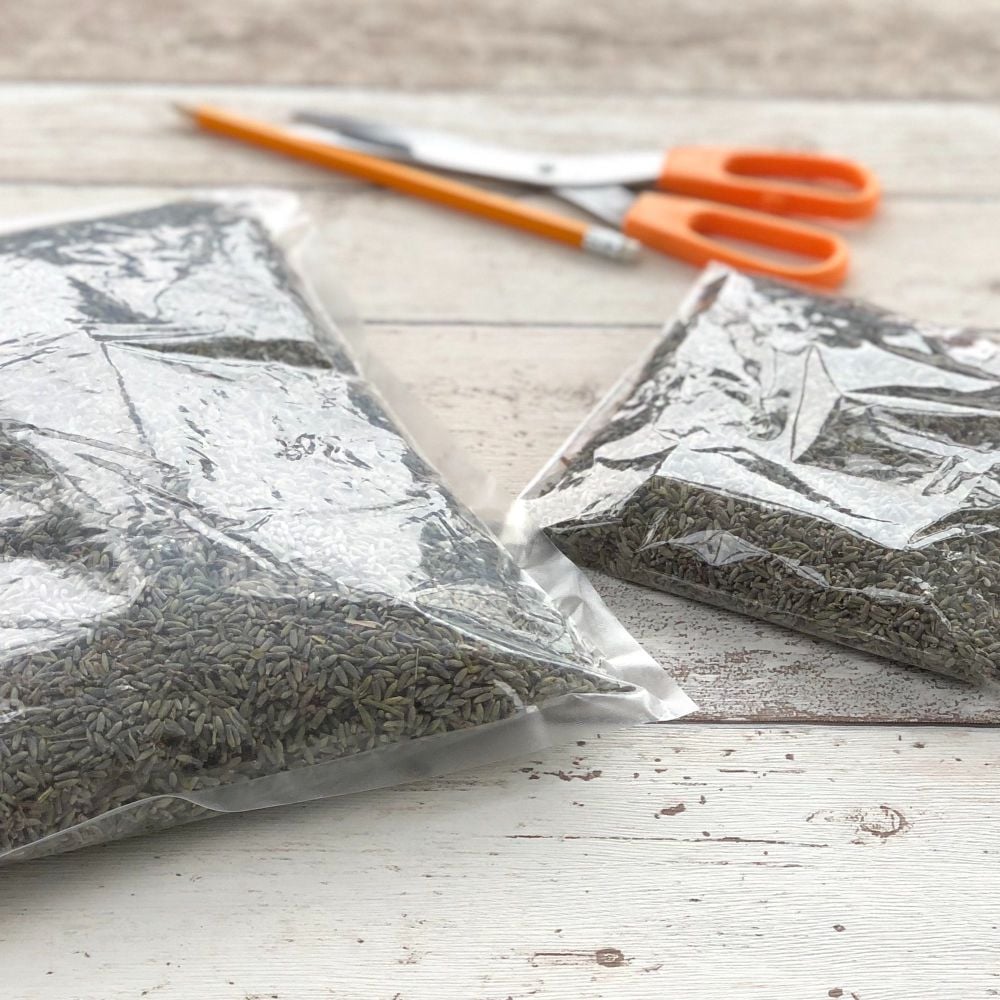 I thought about using hand embroidery on the front of some of the bags but it can be quite time consuming, especially words, letters & fine detail. Consequently, I decided to stamp some images onto the linen using rubber/clear stamps and Stazon permanent ink. With all my new projects I plan it on paper and also did some test stamping to see how well the images transferred onto fabric. The butterfly stamp works great on paper but unfortunately didn't transfer as well onto fabric so I left this one out. I was really pleased with the rest of the stamps and did a combination of images and embellishments for the lavender bags. The sizes I chose ranged from 5 x 10 cm, 9 x 12 cm and 10 x 10 cm. This is a stamp set on Amazon which are similar stamps to the ones I used.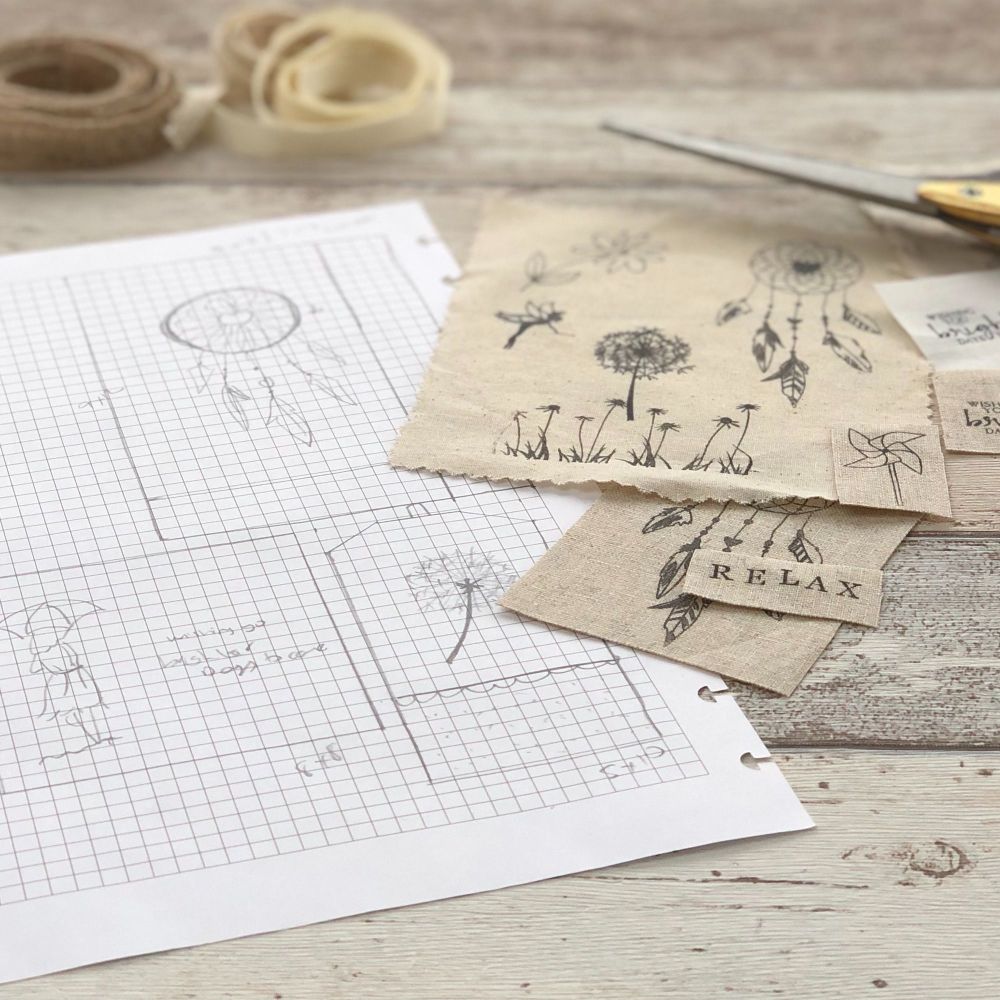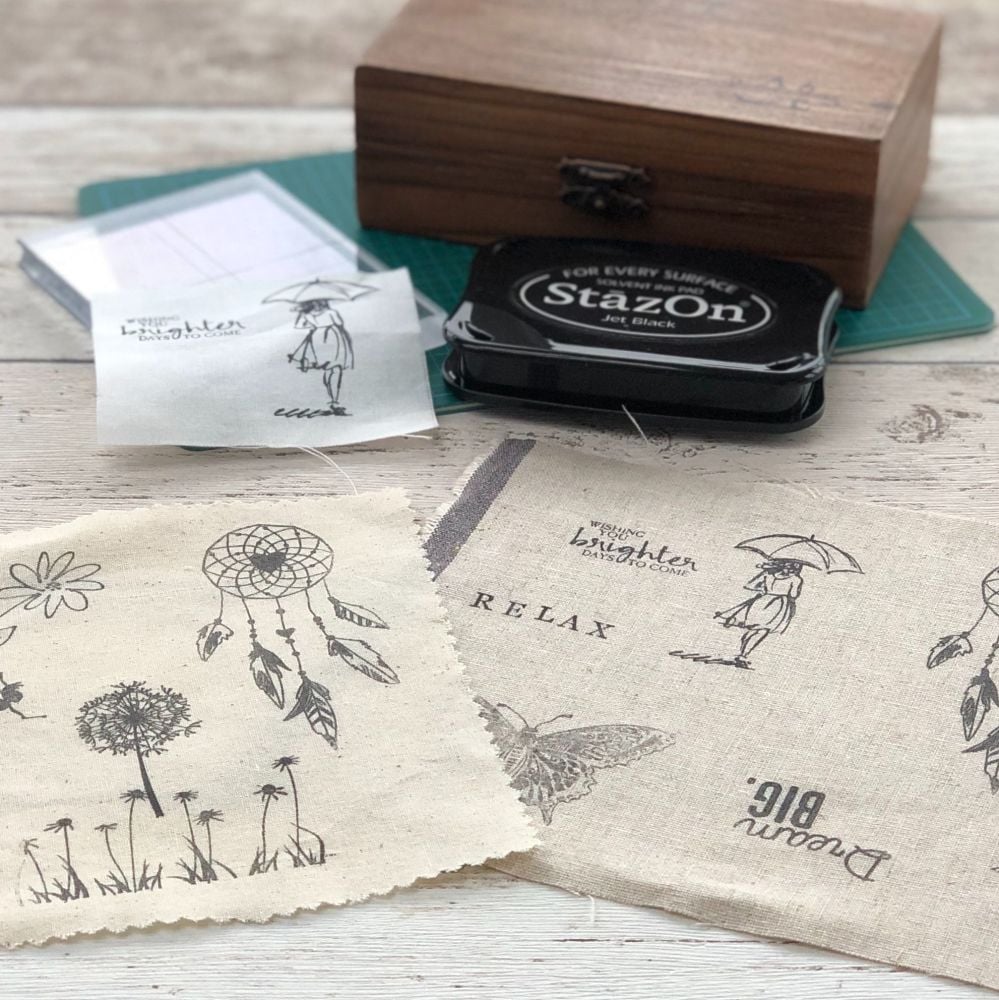 I'm amazed that I've never used a rotary cutter before but it is perfect for cutting lots of small uniform shapes. I had one as a gift last year but had no cutting mat – and thanks to my husband had one this Christmas. Minerva have lots of cutting mats to choose from depending on your individual needs.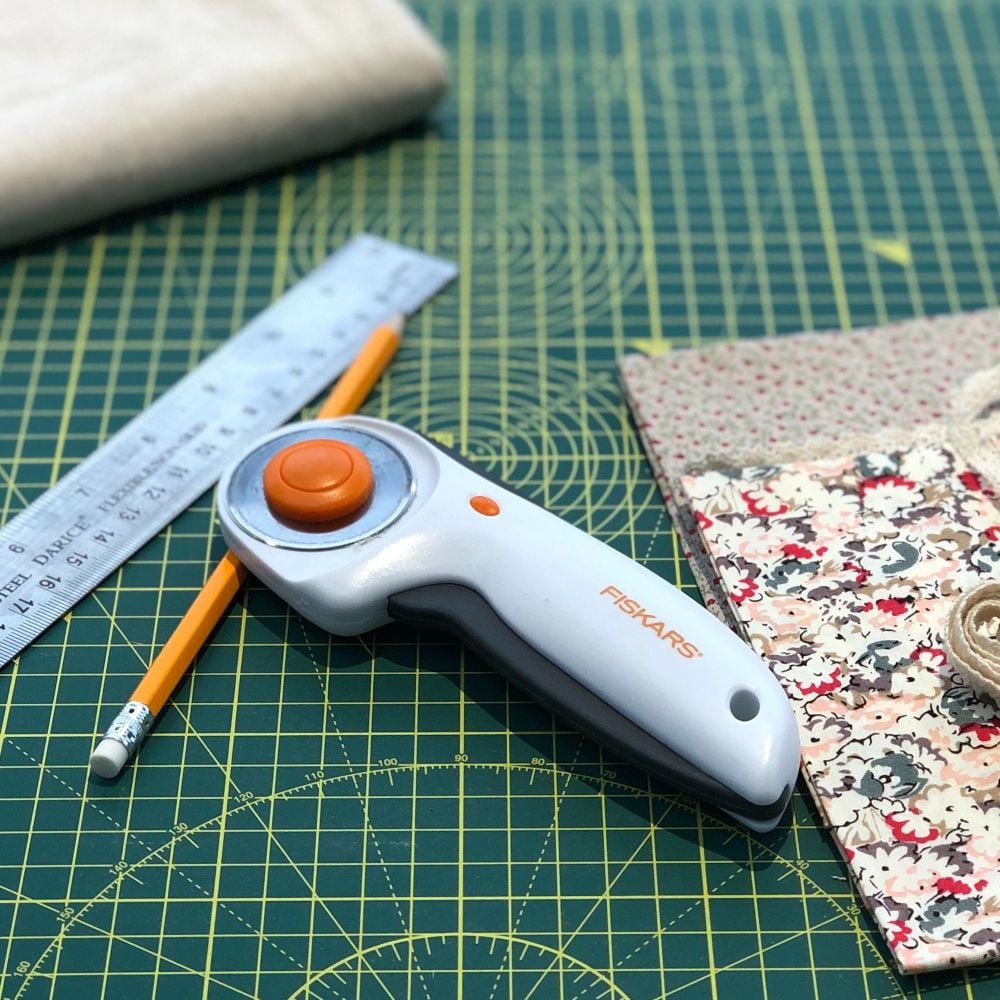 Once I'd cut all my pieces and laid them out I added the stamped images and planned the embellishments and then set to sewing the pieces together, making sure to leave a small gap for turning. I sewed the buttons, lace and applique on before sewing the side seams. Remember to place any tags inside when the fabric is right side together before sewing. After turning and making sure all of the corners were as sharp as possible I gave the bags a good press with a hot iron ready for filing with lavender.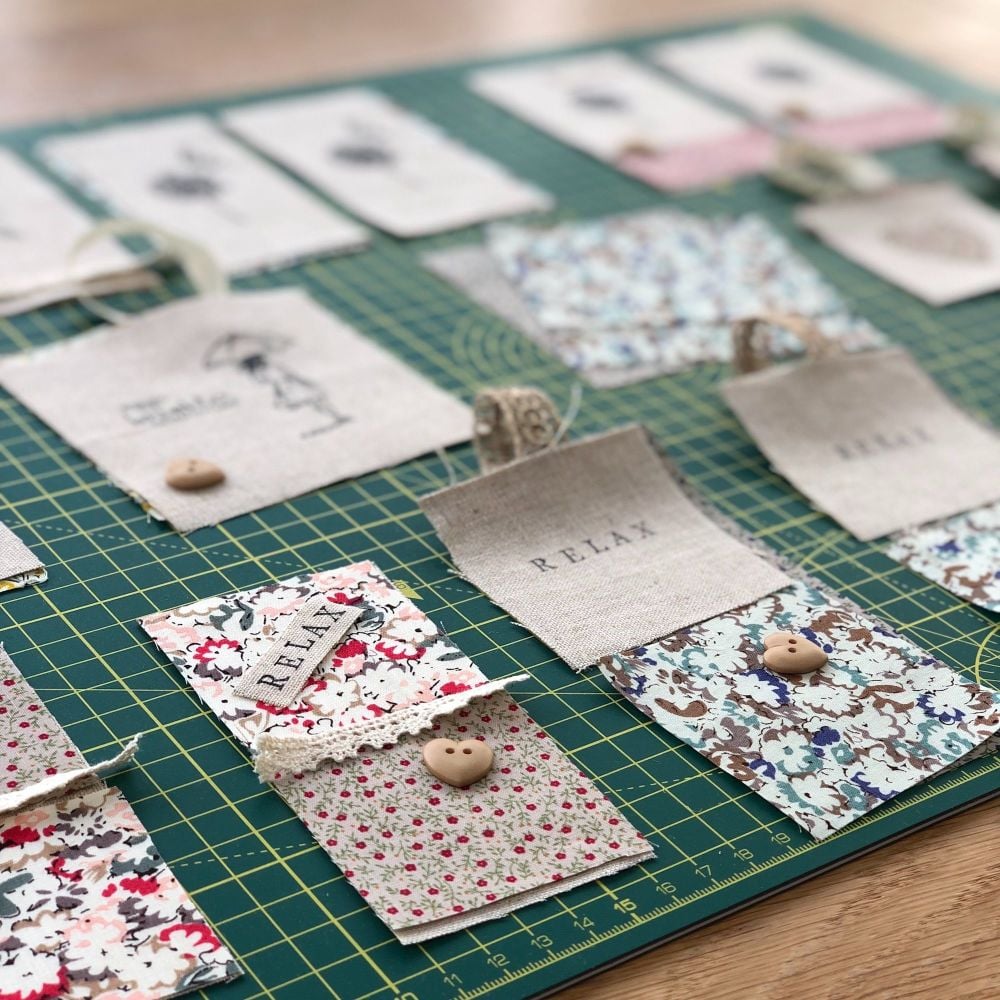 The process of filling the bags proved more tricky than I thought and I tried a number of different methods. A small funnel would have been ideal but as I hadn't got one I tried to make one with a wide straw and paper – in theory this should have worked but the only straw I had was ridged and the lavender just got caught and clogged up the straw. Next, I made a funnel shape out of some cardboard and this worked better but it still got blocked. Finally, the best way I found was to spread the gap in the seam so that it was gaping and spoon the lavender in with a teaspoon making sure I caught all the stray bits of lavender that escaped!
After filling each one I pinned the opening to keep the contents inside until hand sewing the seams together using ladder stitch.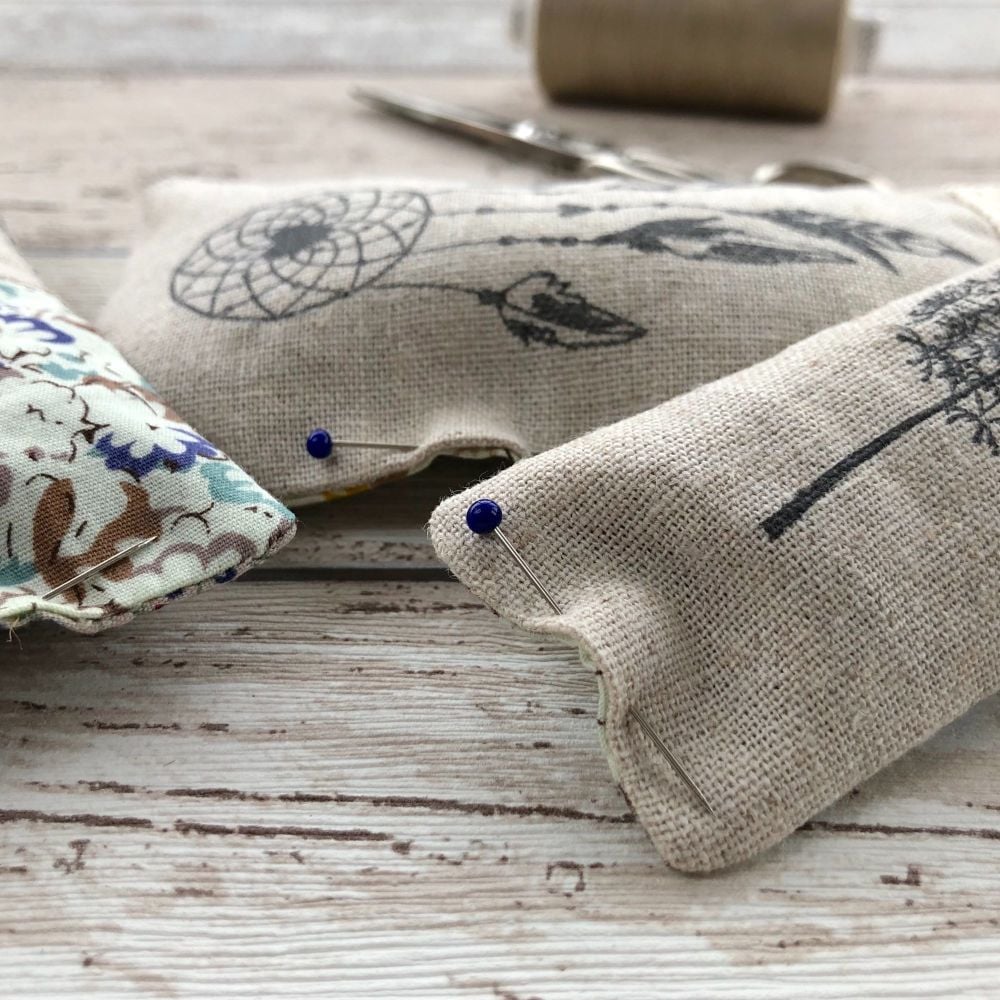 I love how these lavender bags have turned out – the linen is perfect having a looser weave that allows the fragrance through and the floral cotton is so pretty and complimentary to the natural linen. As with all linen it can fray but on the applique I think this adds to the character of the design.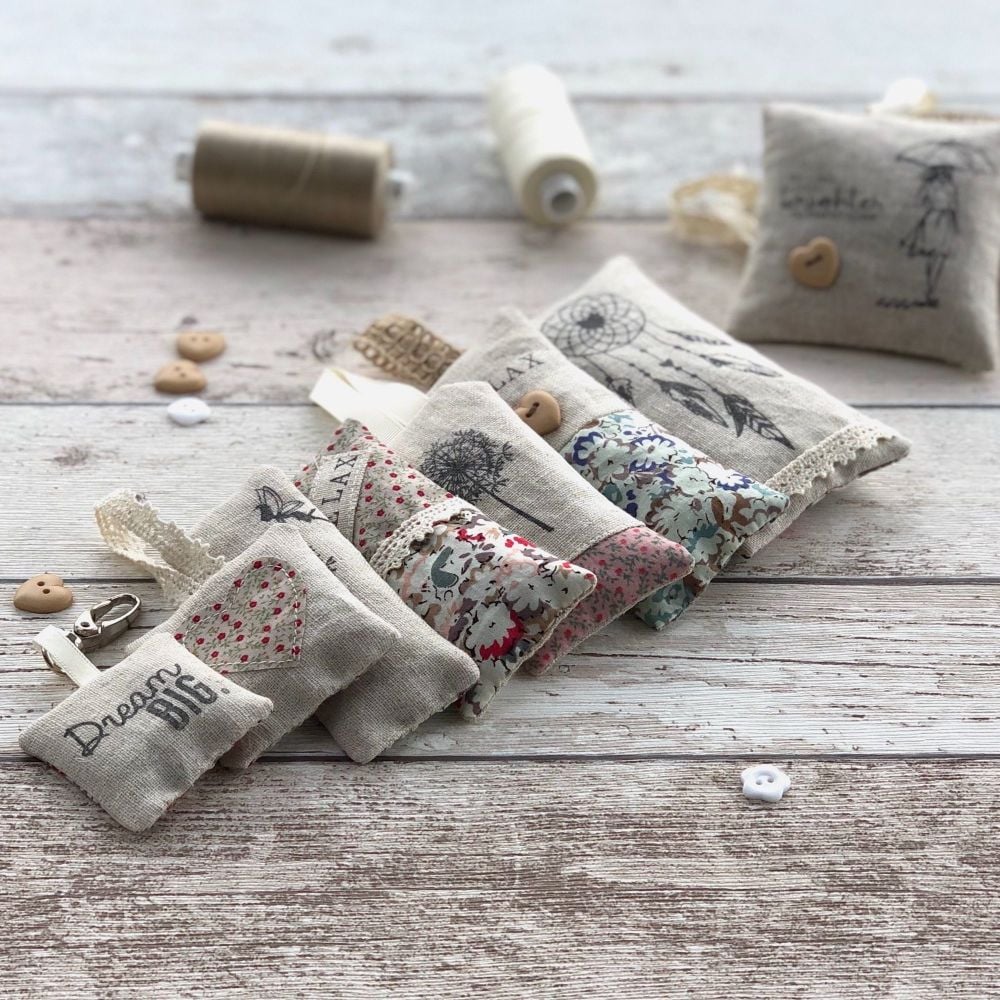 These little pouches are a lovely way to use up scraps of fabric or, even better, the perfect excuse to buy some of the gorgeous fabric from Minerva.
Thank you to Minerva for the fabric and embellishments.
---------------------------------------------------------------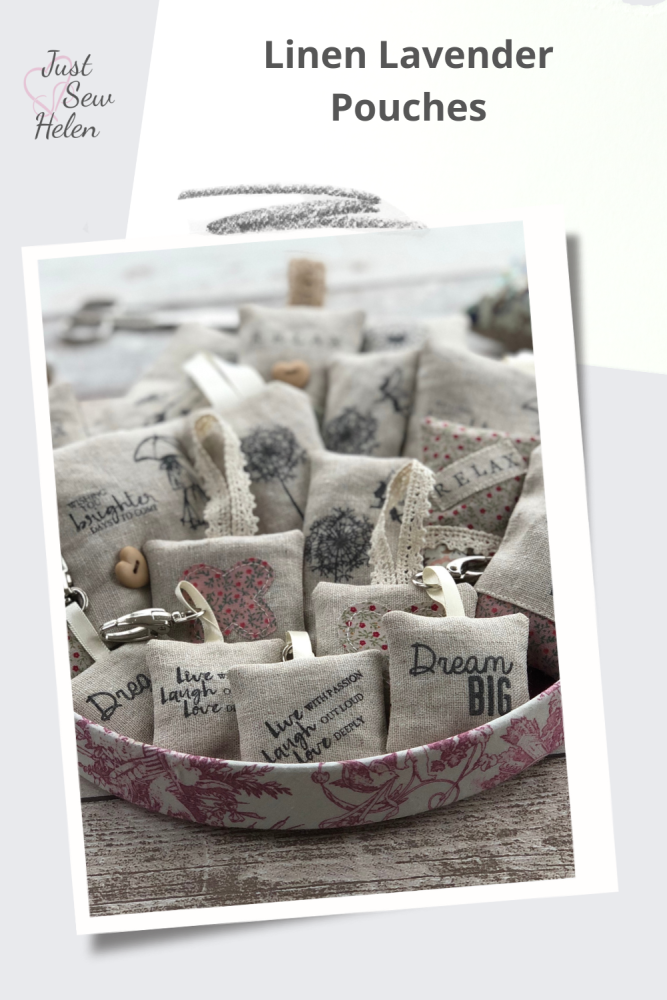 * Post contains affiliate links*
---------------------------------------------------------------
---------------------------------------------------------------