How to design a simple heart & text template
Posted on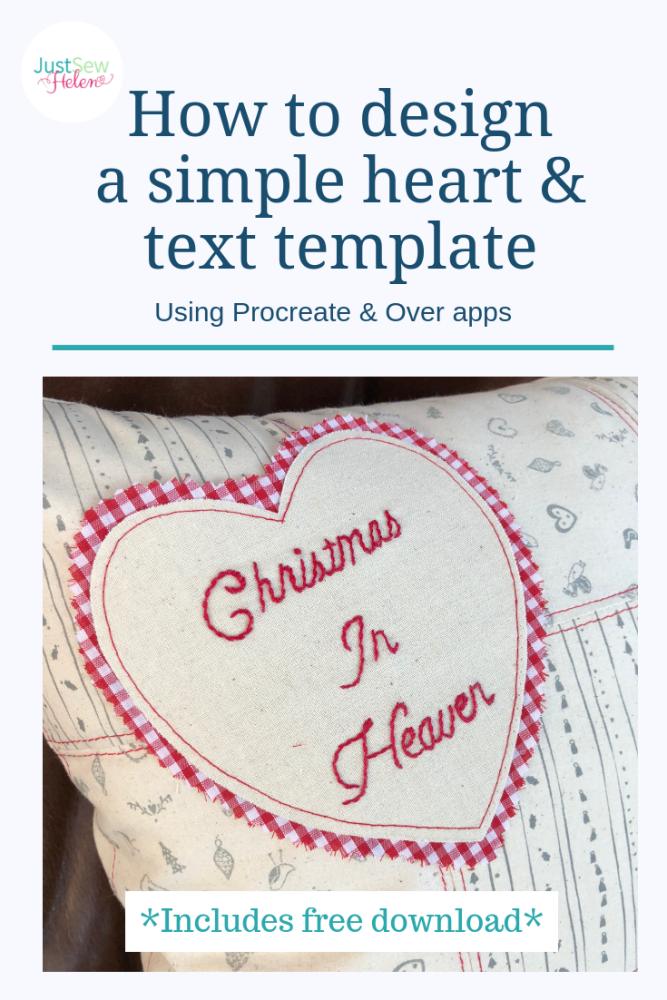 A simple template can be the basis for many different projects whether using textiles or paper, and the effect can be altered just by changing the size & colour or layering the work.
The following information is a brief description of the process I use to create a simple template and requires some basic knowledge of the apps Procreate & Over. Beginner's guides can easily be found on YouTube if you are not familiar with the apps.
1. In Procreate, open a new canvas using the following settings. I find these maintain a fairly uniform line, although it is dependent on drawing pressure.
Square canvas
Drawing Guide – Symmetry
Inking – Studio Pen black 10%
StreamLine 70%
Stroke Taper 0%
2. Draw one half of a heart to create a perfectly symmetrical shape. Amendments can be made to reshape as required. My first heart was too long and thin so I adjusted it to my desired shape.
3. To add the text use the Over app, a square canvas and your chosen font and size to create your chosen phrase.
4. Save the text to photos for easy insertion into Procreate.
5. Returning to the heart canvas, open another layer & insert the text image. Adjust the position and size until you are happy with the design.
6. To create further hearts & maintain the original shape copy & paste the heart onto a new canvas. Insert words as above.
7. To transfer the design onto fabric, either trace directly from the app or print using software such as Word or Excel, where the template can be resized to print to your required size.
I used this process in the design of my Christmas In Heaven cushion and used two basic hearts with text in my chosen font then adjusted the size and angle on the cushion front. I layered with a contrasting fabric and stitched with co-ordinating thread.
The full post on making the cushion is coming soon on the Minerva Crafts blog.
You can download a free PDF copy of my Christmas In Heaven heart template here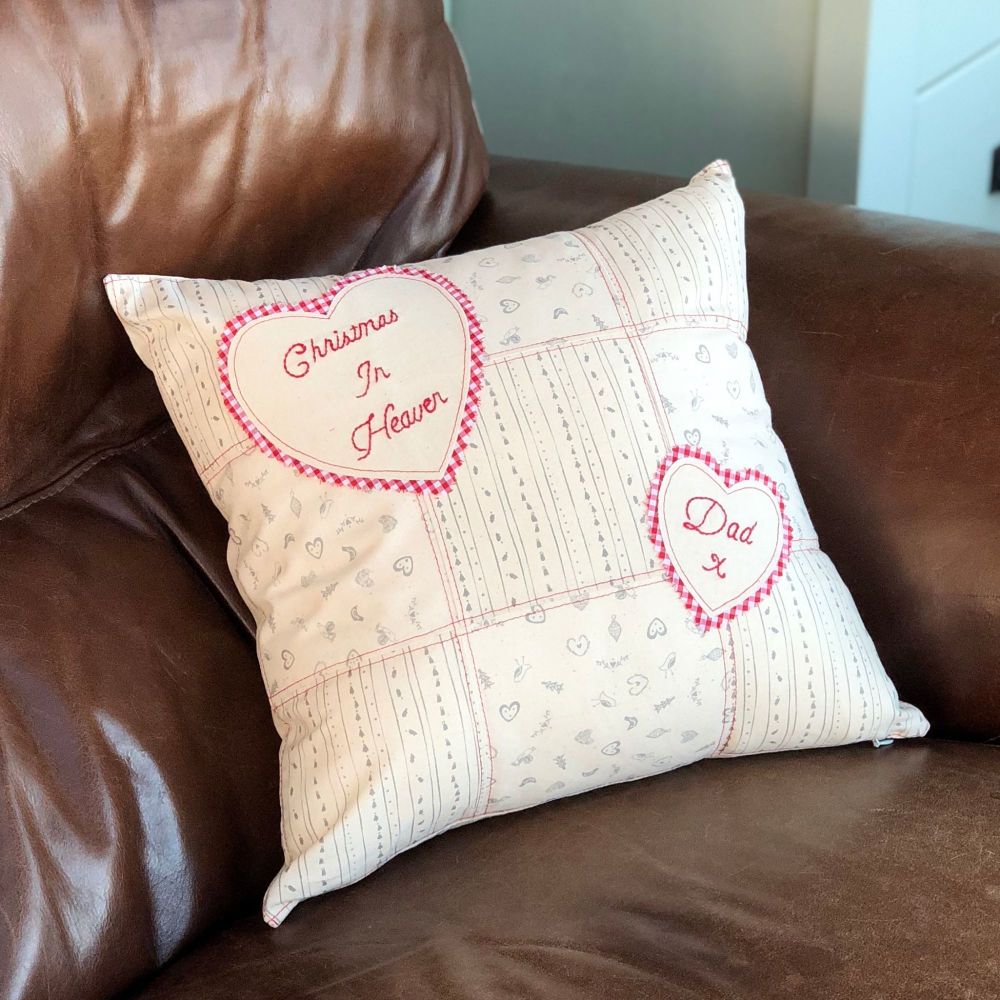 I hope this mini tutorial was helpful in designing your own templates & I'd love to see pictures of your finished designs using the template or share on social media using hashtag #JustSewHelen .