The Aria Button Down Shirt, Tunic & Dress - Love Notions Pattern Testing
Posted on
I've just started another new venture & I'm pleased to be accepted as part of the Love Notions Pattern Testing Team.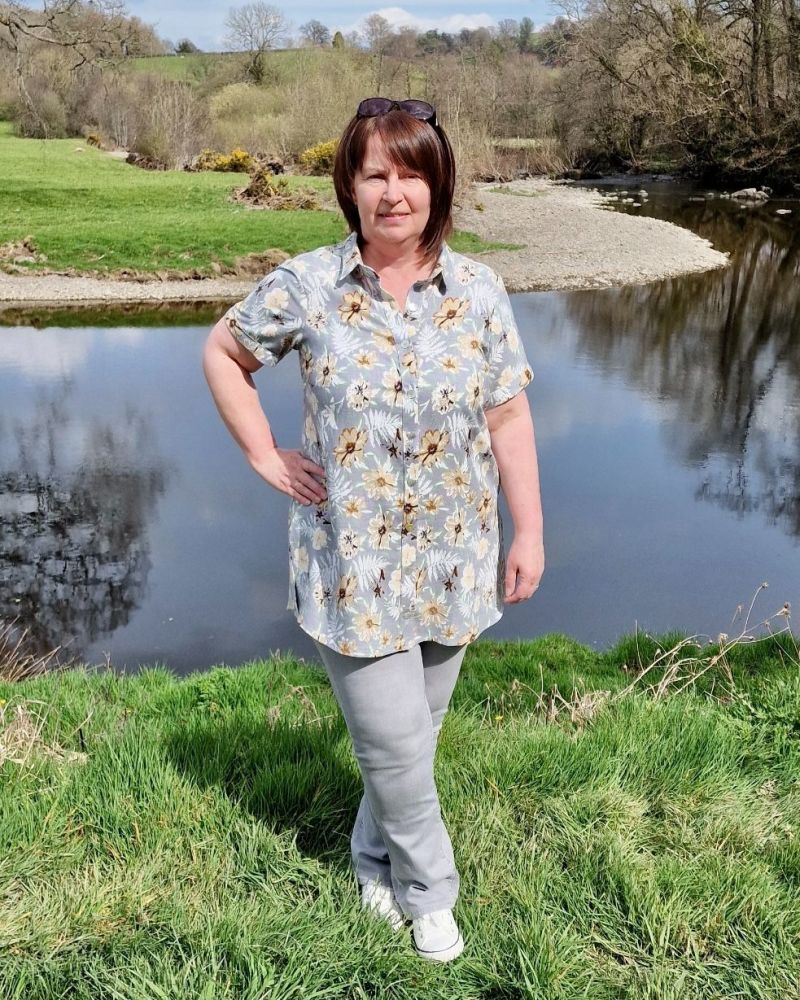 Love Notions are a US based company & have ambassadors & pattern testers from all over the world. You can read about the Love Notions Team on the Love Notions About page.
I've made a couple of garments using Love Notions patterns and so far, I've been really impressed with the accurate and consistent sizing. I've also got at least 3 more cut out ready to sew and have about 12 of their patterns, which are all PDF. The instructions are clear and methodical although some sewing knowledge is useful. If you are a beginner there is great support on the Love Notions Pattern Support Facebook Group with many experienced sewers offering helpful advice. I only made one garment this time & now I'm more familiar with the process I'll be able to plan to make more next time I test a pattern.
My first pattern test was the Aria Button Shirt, Tunic & Dress pattern. If you want to get yourself a copy of the finished pattern it is currently discounted for its release: $9 (approx. £7.07) release price from April 26th - May 2nd & regular price $12.50 (approx. £9.83) - Love Notions Aria Button Shirt, Tunic & Dress PDF Pattern
There is a quick turnaround for pattern testing, usually around a week, & as the pattern is in PDF format the first hurdle is printing it at home. I usually ask my husband to print at work or I order from a copy shop when time is not so crucial. To save paper & ink I wanted to only print the sizes I needed and remove some of the layers/other sizes. Love Notions have a help guide on their blog, How to Print & Assemble a PDF Pattern, clearly detailing how to use Adobe Acrobat Reader to select the layers you want to use and also assembling the pattern. It's important to take note of the two different paper sizes – US letter and A4 as there is a slight difference in piecing it together.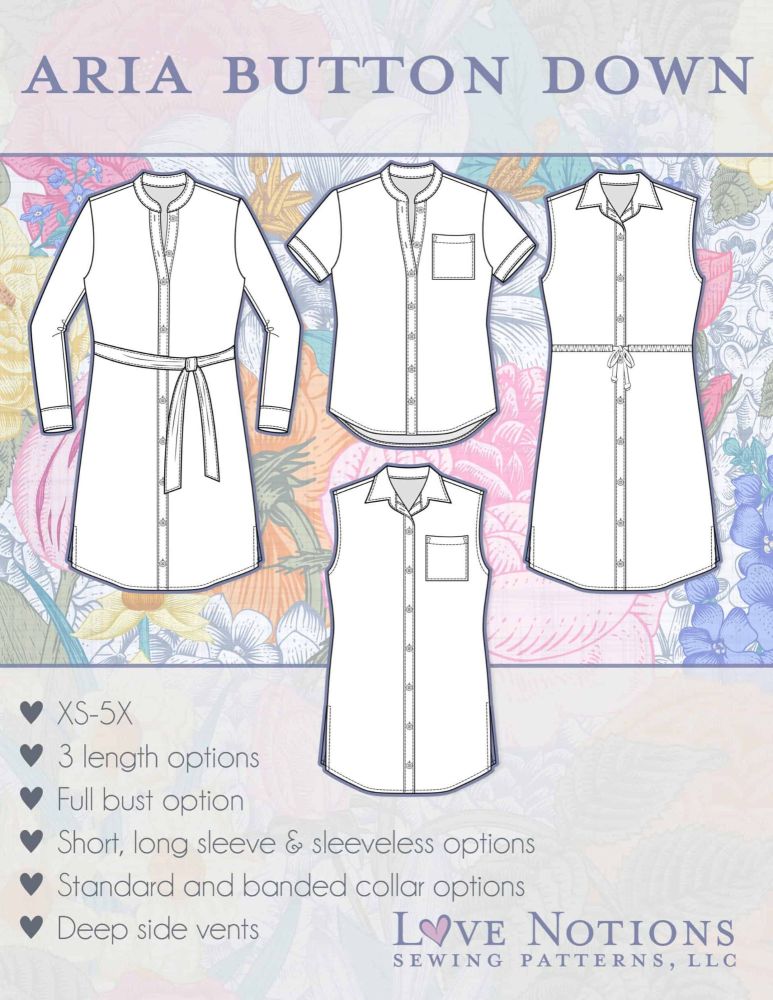 Sizing is based on the high bust measurement to ensure a good fit at the neck and across the shoulders as these are more difficult to adjust to fit. The rest of the garment is sized on your body measurements (not ready to wear sizing) and is graded to your personal size. There is also a full bust option to use if there is 4" or more difference between high bust and full bust measurements. I use size large (38") high bust and grade out from the waist and over the hips. The patterns are designed for 5ft 5" and although I'm 5 ft 6" I've not needed to adjust for height. I use the full bust pattern which is so useful not having to do a Full Bust Adjustment on every pattern. I reduced the fullness in the back pleat as it was ballooning a bit too much for my liking, but not the fault of the pattern, just my preference & my hips get in the way!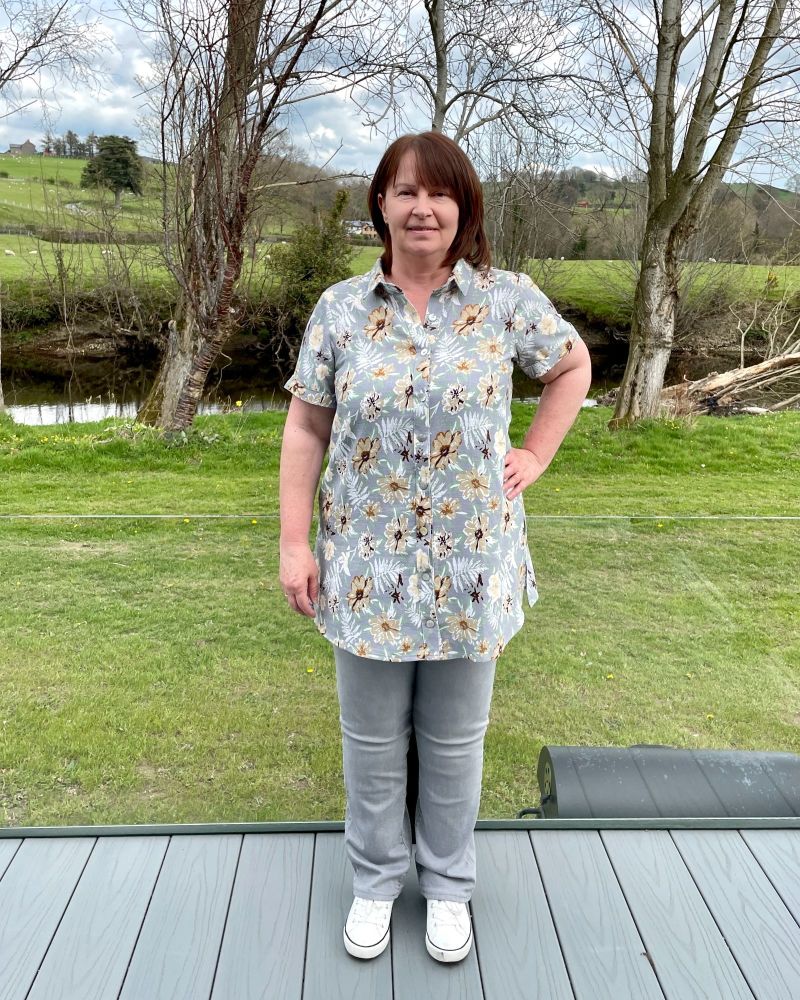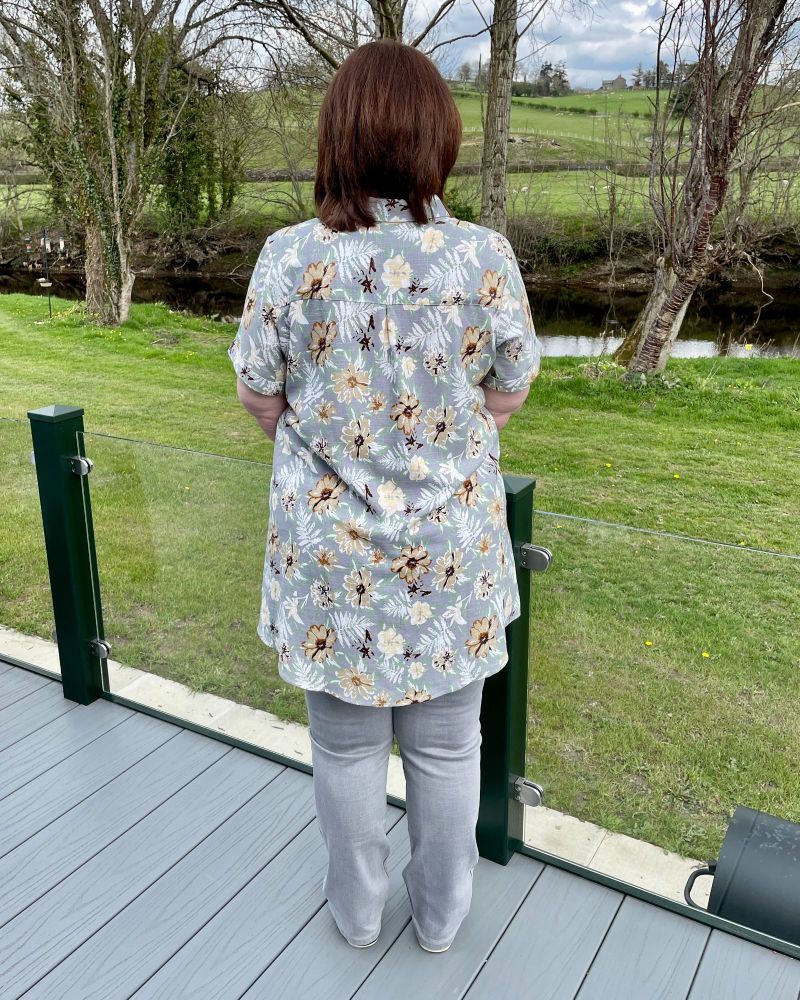 ---------------------------------------------------------------
This is the feedback I provided for my pattern test -
Version - Tunic length, regular collar with short sleeves/cuff
Fabric – Linen blend
Size – Large as per upper bust using full bust (darted) piece, grading to extra large over full bust and lower hips
Fit
- Collar/neck fits well
- Shoulders fit well
- Sleeve width perfect, often too tight on my upper arms
- Toile was a bit snug across my full bust so I graded to XL from under the arms on the front piece only, although the size large using full bust should have fitted fine, I usually need more width across the bust rather than across my back.
- I added a small dart to the armscye as a bit of excess fabric on the toile at the level of upper bust (common alteration for me)
- Front fits well
-Length, a great tunic length which falls just below my full hip, & covers my generous bottom
Overall, the Aria is a lovely fitting shirt.
- The collar is a nice size, not being too big, I often find collar-to-point are too big.
- The pattern pieces all fit together well
- I love the method for the one-piece collar and it came together well with no problems, much simpler than the traditional method I've used in the past using separate collar band and collar.
- I often stay away from using woven but it fits so well it's something I'll make again, shirt and tunic length
---------------------------------------------------------------
It'll be great to wear with leggings & jeans & I styled it with a pair of light grey jeans and white pumps, with a white vest underneath. This is the first shirt (bought & self-made) that has fitted perfectly across the shoulders and bust without gaping.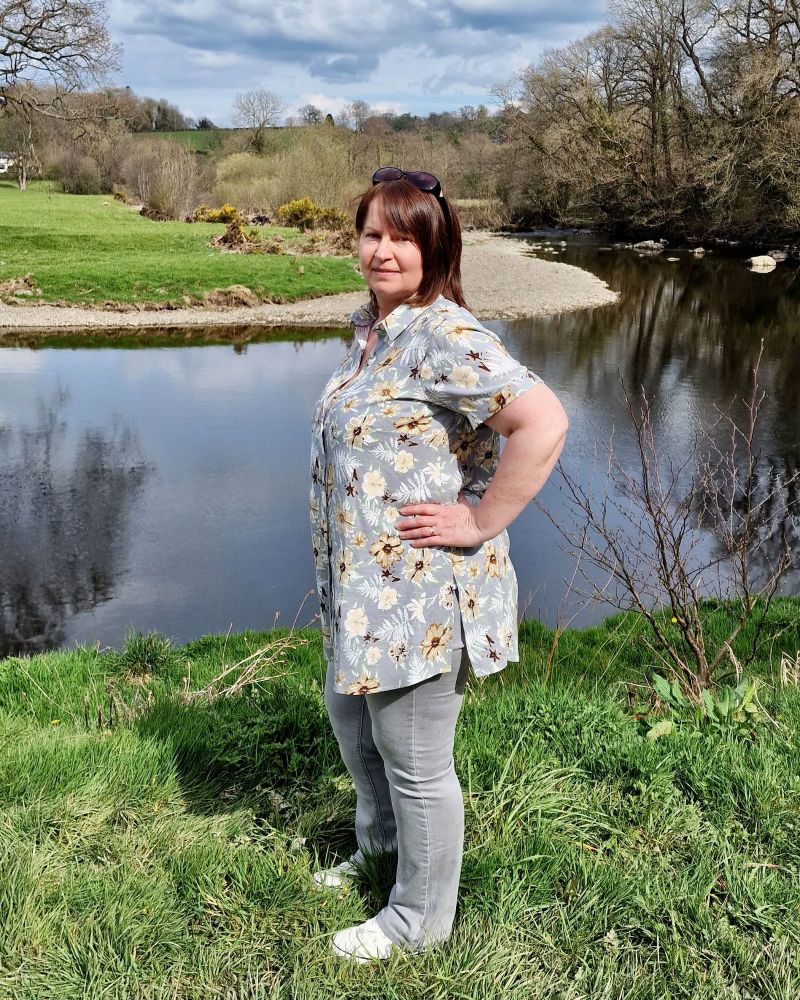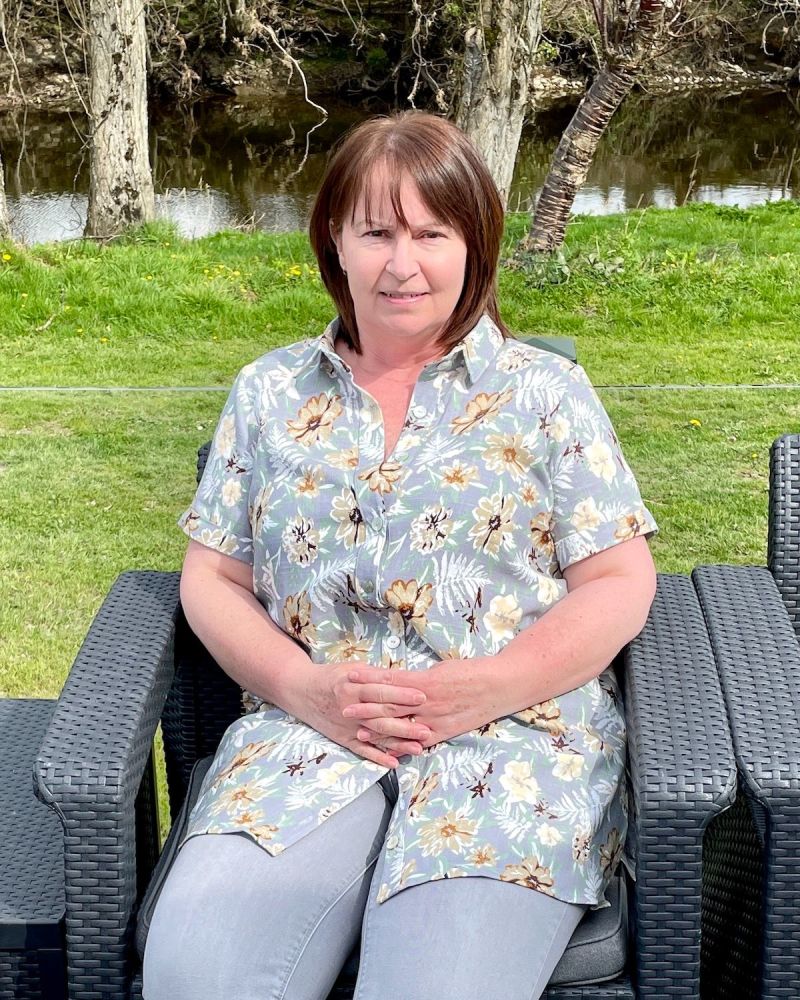 Love Notions have also released an on-demand video course, the Aria Button Down Course, walking you through every step of making a button down shirt.
I'm looking forward to testing many more patterns and it has been a good experience to work with an established, & very friendly, company. I've been able to watch and learn from other experienced pattern testers and use the Love Notions new projects platform, Basecamp.
I'm proud that some of my photos have been used in their product listing & newsletter & one day I'd love to become an Ambassador for Love Notions and foresee continuing to sew many of their patterns in the future.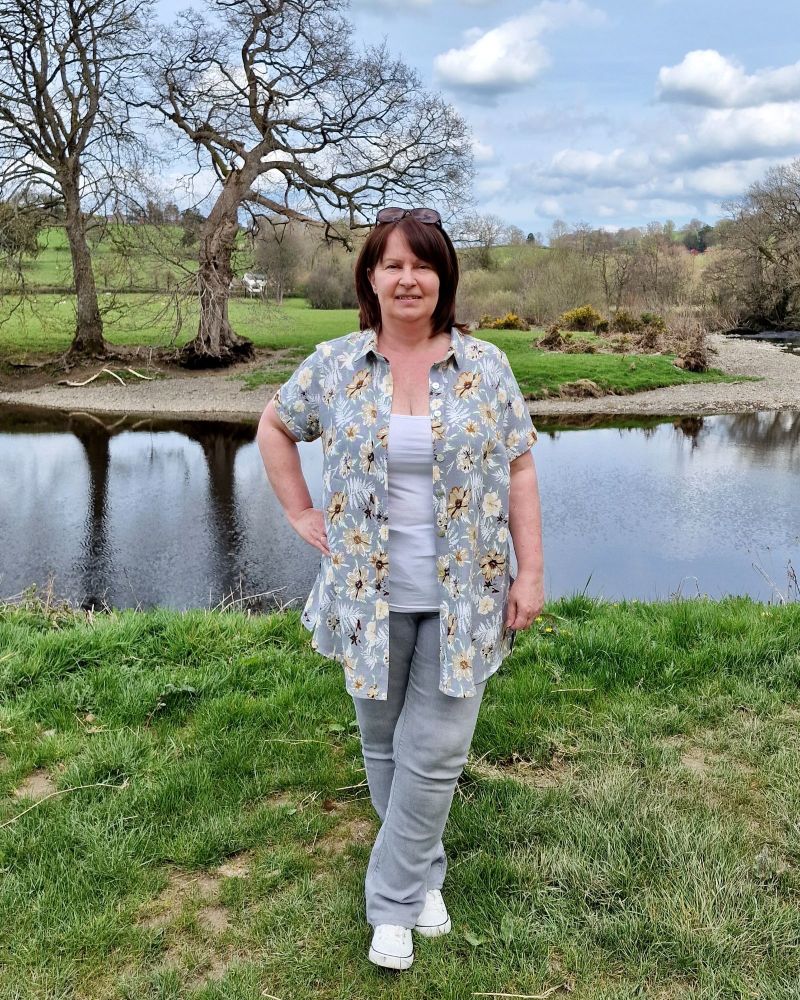 ---------------------------------------------------------------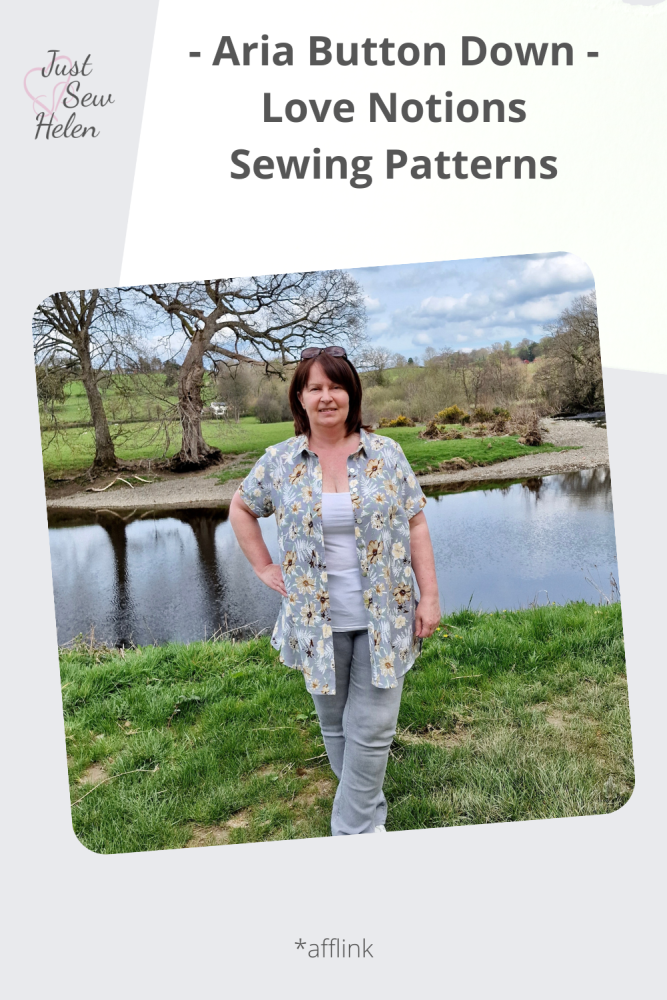 * Post contains affiliate links*
---------------------------------------------------------------
---------------------------------------------------------------