Terra Tunic - Minerva Exclusive Herbal Halo Sweater Knit Fabric
Posted on
I have had the pleasure of sewing with some gorgeous Minerva Exclusive Herbal Halo Sweater Knit Fabric. The fabric is deceiving as it appears thicker to look at but it is lovely and soft with a smooth inside making it ideal for layering. It has just enough stetch & drape & holds it's shape without being too stiff. There is a natural background with a deep orange and denim blue pattern which is perfect to coordinate with my denim jeans.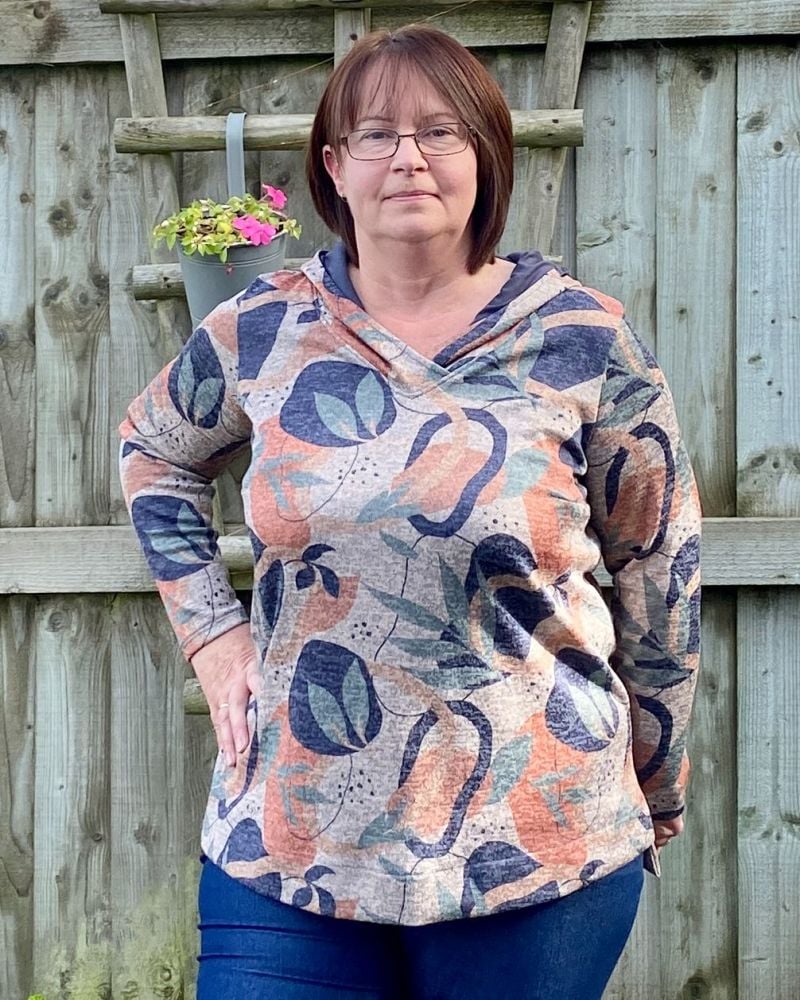 I chose to make another Terra Tunic from Love Notions Sewing Patterns, knowing this tunic fits well and is a good layering garment. This is my first Terra.
I used the full bust pattern piece but don't think I actually needed it with this fabric as it hangs differently to my previous make. When I did my first fit before sewing up the side seams I had diagonal lines from under my bust to the sides indicating that the front side edges were too long for the back. Consequently, I actually added bust darts which eliminated most of the drag lines. It's not usual to have darts in a knit garment but the fabric is stable enough that they hold their shape well and they aren't particularly visible due to the fabric pattern.
The fabric was easy to use, washed and dried well & with minimal shedding on the cut edges. This was further prevented by overlocking the edges and the fabric was sewn with no problems using a stretch needle and a regular machine foot. Overlocking was straight forward and gave a nice finish to the inside seams.
I had some denim blue viscose jersey in my stash with coordinated perfectly with the denim of the sweater, although it had 4 way stretch. The fabric wasn't really the right one to use to line the hood but as it was the ideal colour I went with it. I stitched the lining to the hood as per the instructions then let it hang over my arm for a few minutes whilst smoothing out the lining fabric and, as expected, it stretched bigger than the main hood. To correct this I smoothed it further and pinned it at random places over the entire hood and trimmed off the excess at the neck edge of the hood. I then basted the lining in place to maintain it's shape. Once it was stitched in place on the tunic the two fabrics worked well and I'm really pleased how the colours complement each other.
It's great to have a simple tunic sweater in such a lovely pattern that will pair with jeans and a body warmer for our Autumn weather.
Shown wearing my first 'proper' jeans that I had the pleasure of pattern testing for Love Notions, the newly released Legatto Jeans pattern. I wrote about my tps for making jeans here.
---------------------------------------------------------------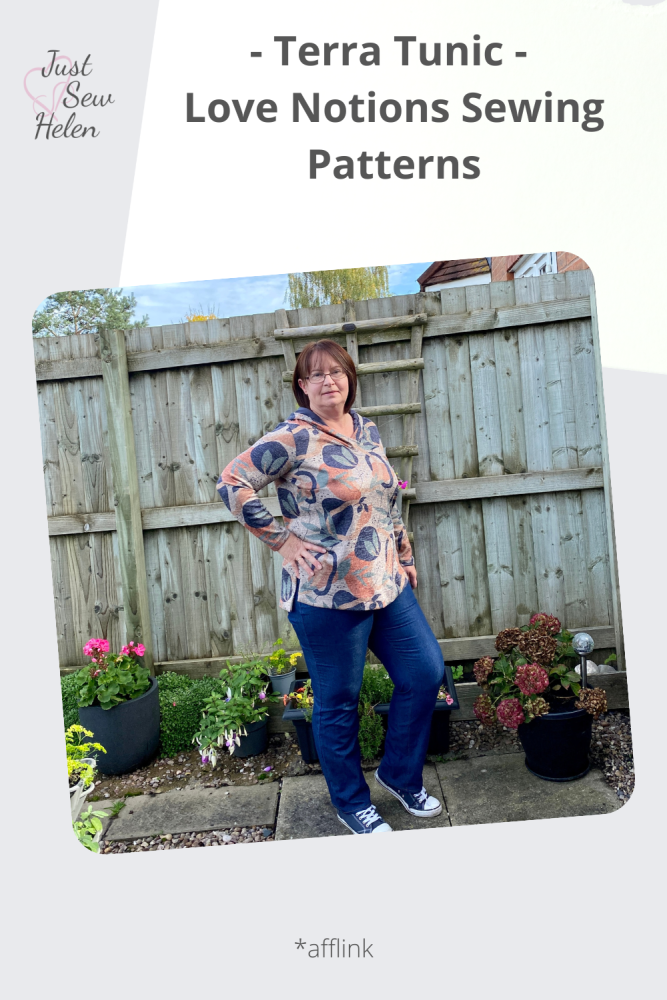 * Post contains affiliate links*
---------------------------------------------------------------
---------------------------------------------------------------