My Brand New Janome Overlocker 6234XL
Posted on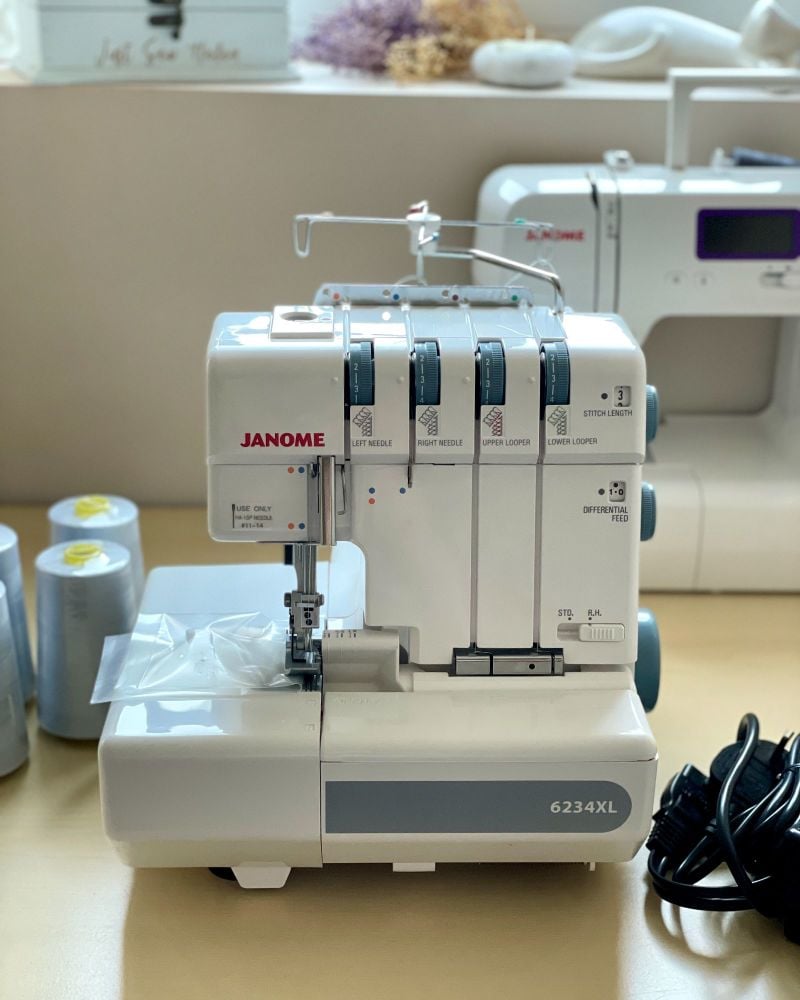 My new toy :-)
Anyone who's read any of my previous posts will see that I don't use an overlocker for stretch fabrics, nor for finishing other items. Instead, I use a zigzag stitch and edging foot which works fine, but does take a bit longer, as does using a stretch stitch where it's required.
If I'm completely honest I don't know exactly what an overlocker can do other than stitch and trim at the same time, giving a neat finish to seams and being ideal for finishing garments made with stretch fabric.
I've been thinking about getting a new overlocker for quite a while and although I inherited my mom's old Toyota overlocker a few years ago I have never got to grips with using it. My husband spotted that I'd been reading reviews on the different machines and surprised me by ordering a Janome 6234XL from Amazon which I'd saved in my basket. It has great reviews with 5 out of 5 stars.
I had also been looking at short courses on learning about the overlocker and decided on The Stitch Sisters Guide to Overlockers course, mainly due to the great reviews of the course and also because they use the same machine. Tilly & the Buttons also runs a highly recommended course, Make Friends With An Overlocker.
I've only just started the course and so far am impressed by the concise information without any additional waffle that is often present on YouTube videos – I just like to get to the point!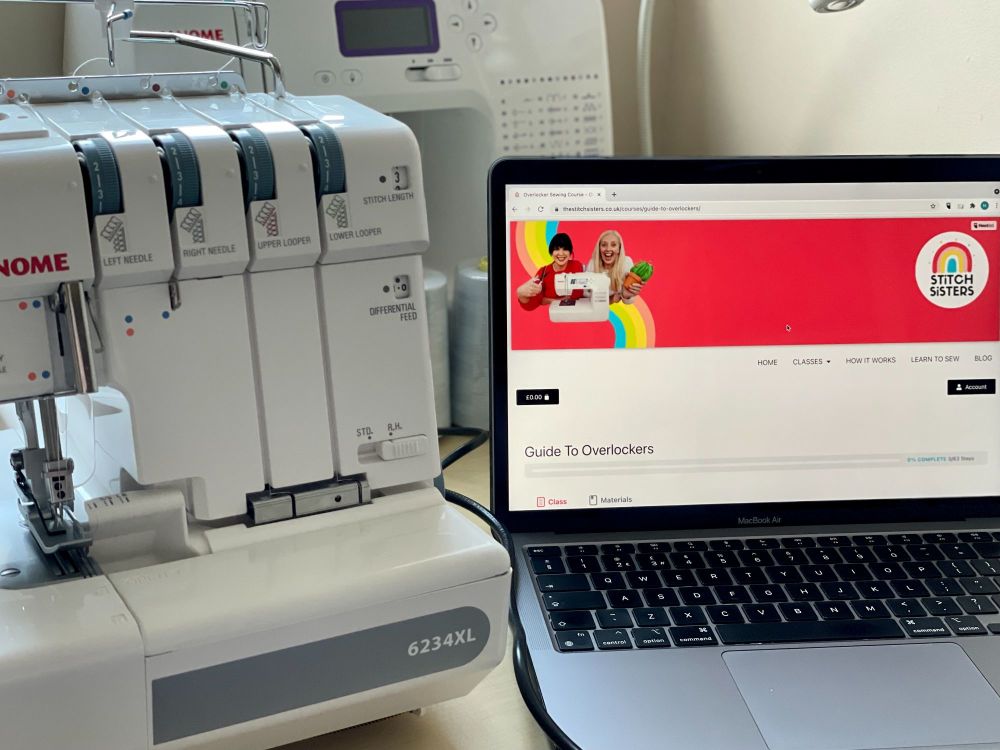 I can't provide a review on the overlocker as yet because all I've done so far is unpack it and look at it whilst starting the course. I have some boxers to make for my son so will use that as my first proper project. I'll then be able to offer more information on the machine itself.
I looked at a few other machines and if money was no object I would have loved an air threader but this still remains a dream, & probably always will! This machine received 4.9 out of 5 stars reviews on Amazon. From the details I read I don't think there is much between the Janome & Brother, 4.6 & 4.8 out of 5 stars respectively. However, my sewing machine is a Janome and I've been really pleased with it. Links to all the overlocker machines I looked at can be found below.
I'd love to treat myself to a bag for storage as we all know how dusty a sewing room can get with the fabric particles and I have two to choose between, both suitable for most standard machines. Maybe, I can put one on my Christmas List.
The machine comes already threaded with a small amount of thread & I ordered 4 spools of grey thread – this colour will go with many of the items I make and I can use it to practice threading the machine (with the help of the Stitch Sisters)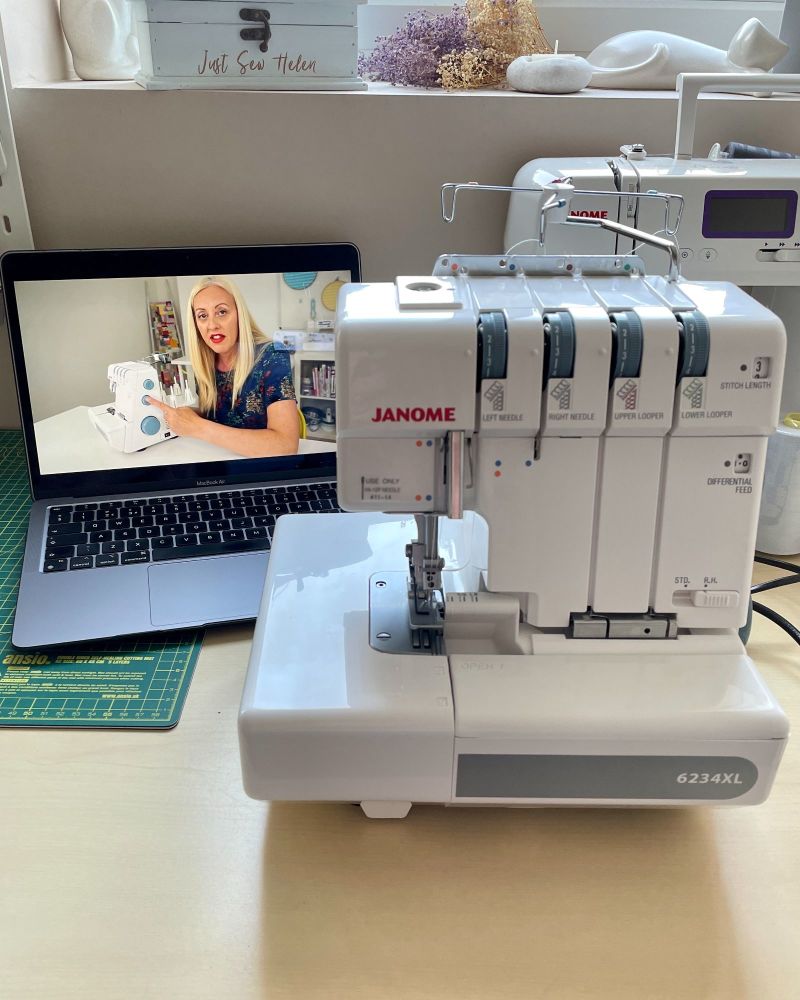 Now I'm all set up and ready to go – watch this space.
Links -
Janome 6234XL £479
Janome 9300DX £289
Brother M343D £199.99
Janome AT2000D Professional Air Thread Overlocker £979.00
Yarwo Overlocker Bag £33.99 (my first choice)
Luxja Overlocker Bag £39.99
---------------------------------------------------------------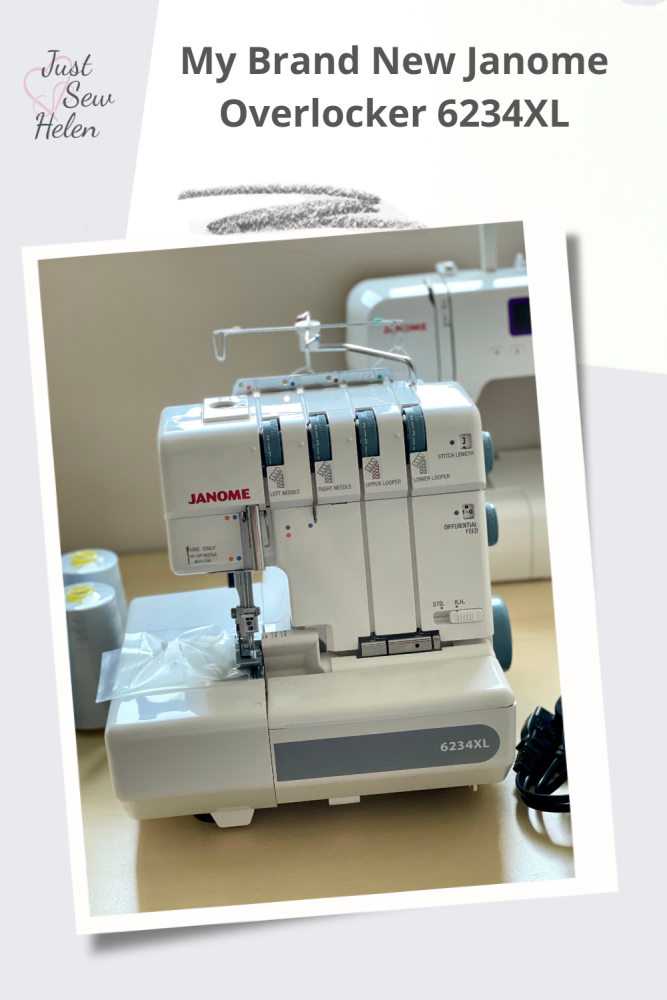 * Post contains affiliate links*
---------------------------------------------------------------
---------------------------------------------------------------