British Keepsake Bear
Posted on
Hi & welcome to an overview of my latest post on the Minerva Blogger Network. This month I chose to use a kit from Minerva along with one of my new Keepsake Bear patterns from Funky Friends Factory.
The kit I ordered from Minerva included a random bundle of 4 cream quilting cotton, stuffing, strong thread, buttons and safety eyes. All of the items are listed over on the blog (link below).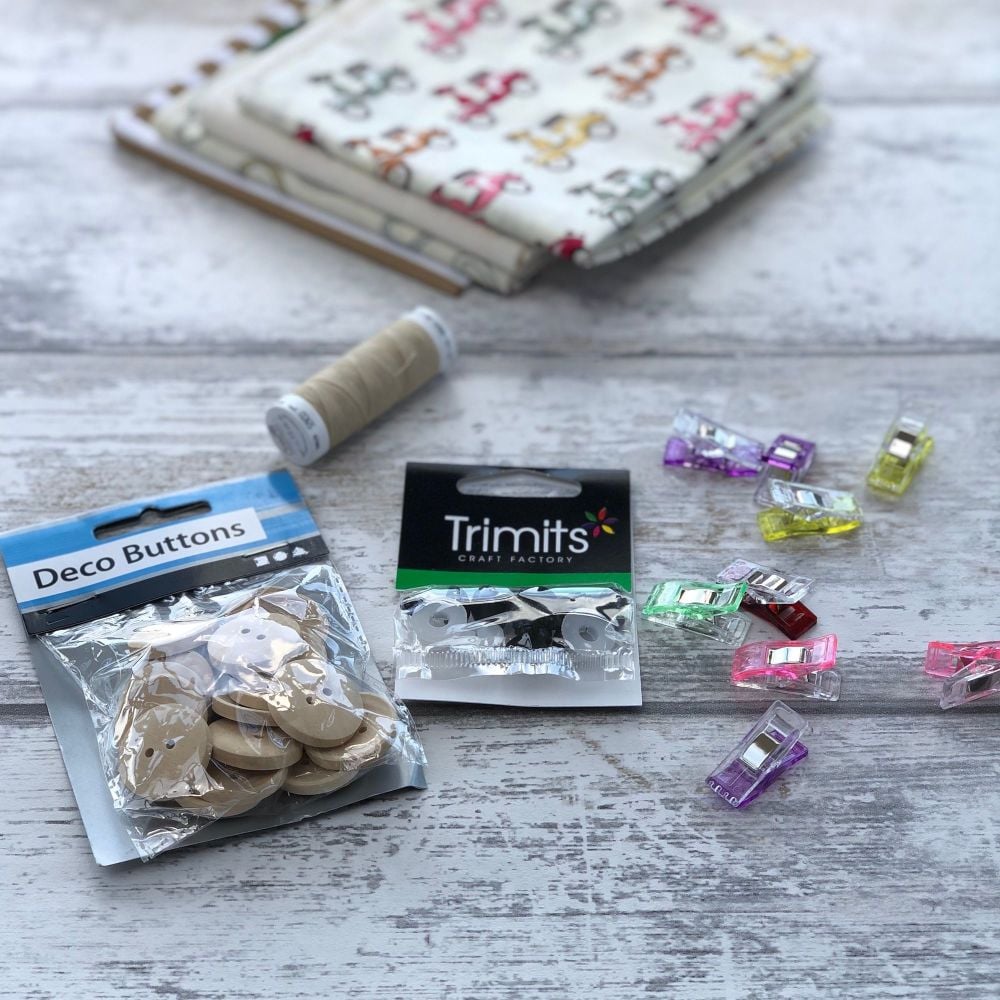 I've used a few Funky Friends patterns before and they all have great, easy to follow instructions.
This little fella is Calico Signature Bear and the random fabrics I received included London images and mopeds - hence I called him British Bear.
You can read more about how I made him over on my Minerva post.
If you have some special clothes that you would like to preserve as a Keepsake Bear further details can be found HERE. All of my bears are either lined with white cotton poplin or interfacing depending on the type of fabric being used. Both add additional support and strength to the fabric and help retain the desired shape once they bears have been stitched. Seams are all double stitched.