Tempo Sundress Love Notions Sewing Patterns
Posted on
I love the drape of viscose challis and this Minerva's exclusive Viscose Challis Chromatic Fizz is no exception.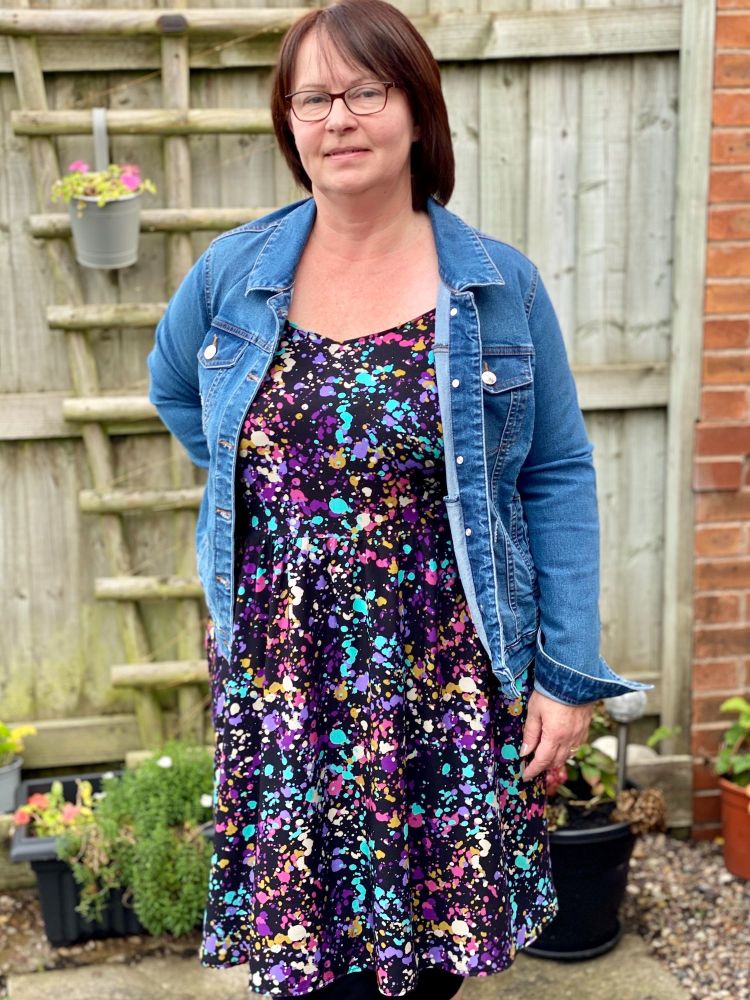 The fabric has a black background and lovely random vibrant colours of pinks, purples, turquoise, cream and mustard, reminding me of paint splats. It washed and dried well and having been dried on the line it only needed minimal ironing. Even better, there was no pattern matching with this design due to the random pattern. I was gifted the fabric from Minerva in return for finished photos and a detailed write up of the project.
I was initially going to make another Aria blouse by Love Notions Sewing Patterns (previous post here) but once the fabric arrived I kept having visions of a summer dress. Obviously, summer in the UK has ended but it's always summer somewhere in the world and we're hoping to finally get away next year for a holiday abroad. It felt right to start making some basics for a new summer holiday wardrobe.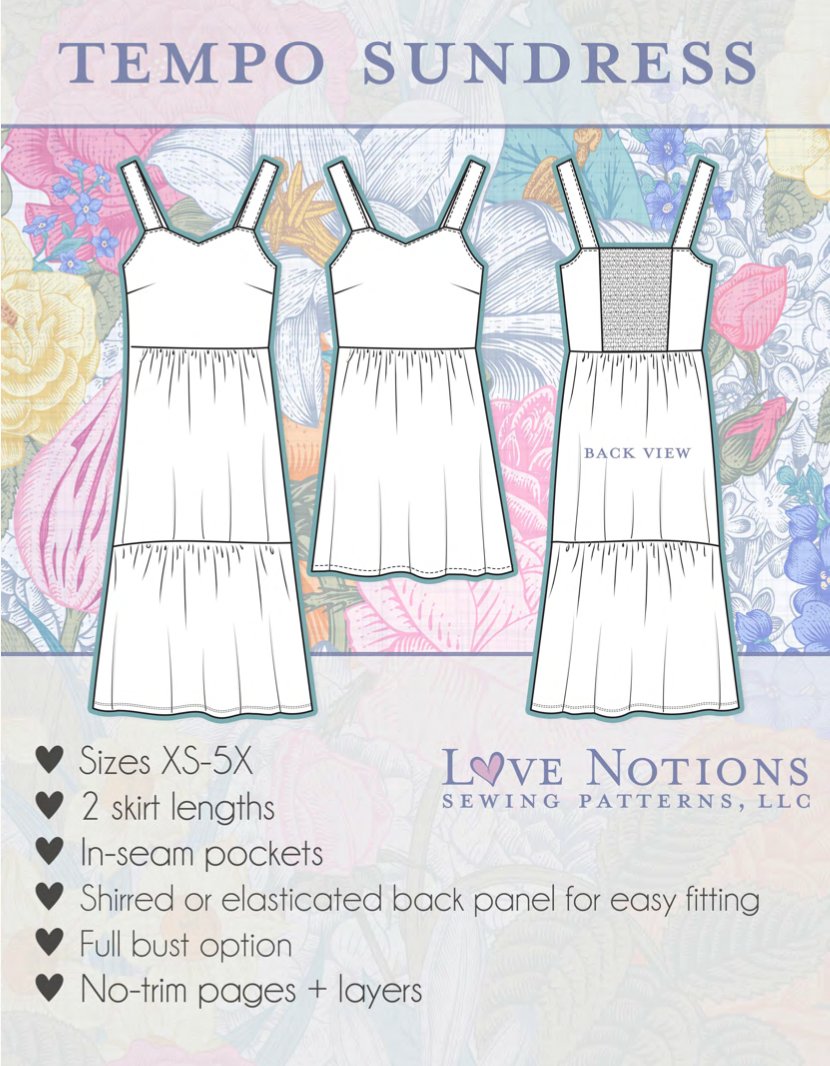 I bought the Tempo Sundress pattern last year, another pattern by Love Notions, but I never got around to making it. This pattern is the perfect pairing for my fabric. I ordered 1.8 metres which was just right for the shorter length & with minimal waste. I cut size large using my upper bust measurement 38" and used the full bust piece. There is enough ease in the waist and hips to not need any grading.

There is a central back panel that can be shirred or elasticated allowing the dress to be put on and off easily with no fastenings. I've never done shirring before and it's actually much easier than I anticipated. I watched a couple of YouTube videos and followed the video link from within the pattern instructions. I used Gutermann shirring elastic & wound the bobbin using my machine but let the elastic run through my fingers rather than through the thread feed. I sewed approximately 22 rows of shirring and ran out just before the last row & I'd wound two bobbins just in case. Luckily, the shirred panel ended up just the right size for the template. I was really pleased with the shirring & it's definitely a technique to add to woven garments to allow some give if needed, or just for a decorative panel.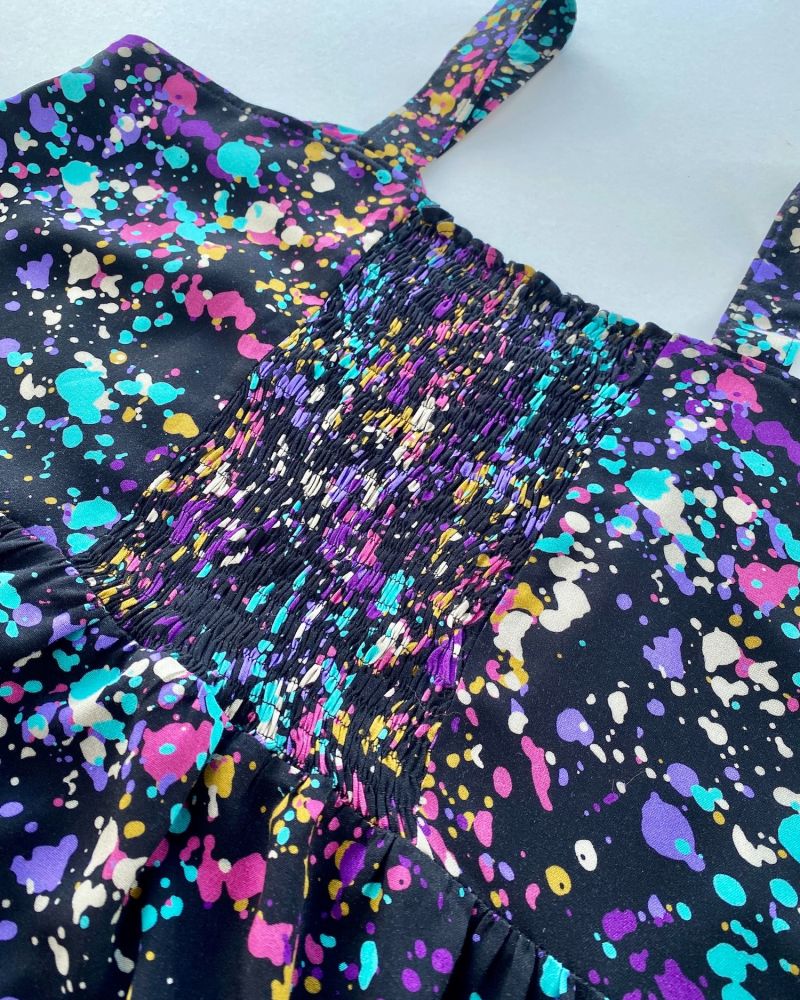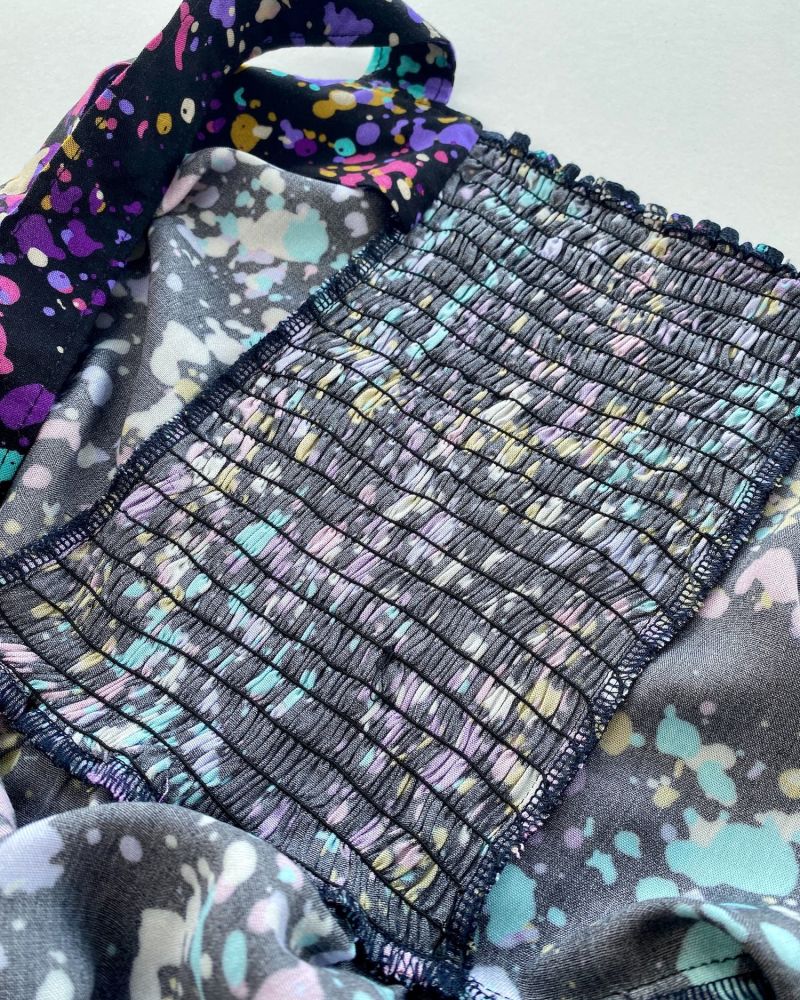 There are front and back neck facings and instead of overlocking the edges I usually sew the iron on interfacing to the fabric, right sides together, using a very narrow seam and then I iron the interfacing as normal. This gives a lovely neat hemmed finish to the facing rather than being zigzag stitched or overlocked.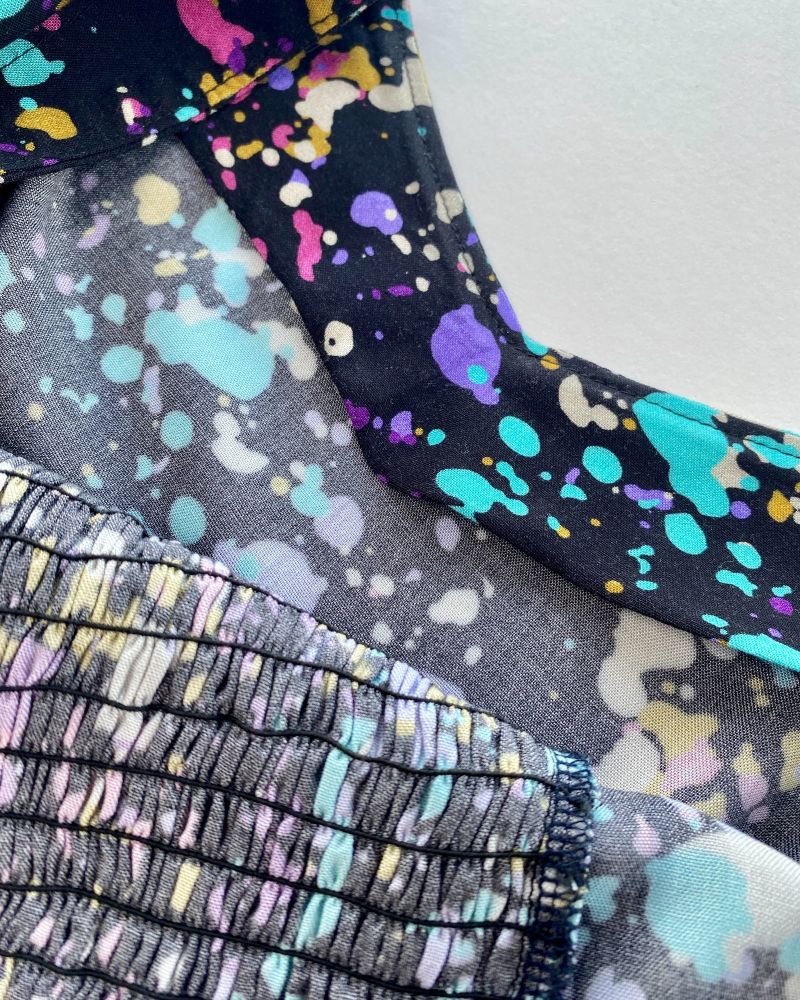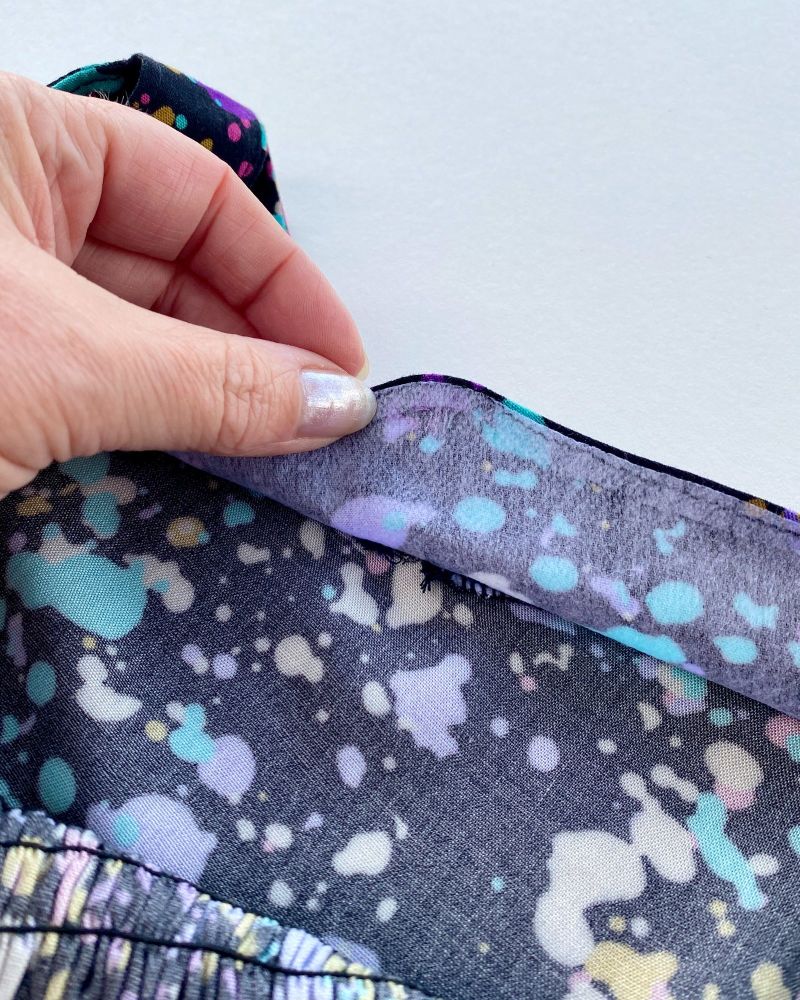 The wide shoulder straps are approximately 2.5cm wide & easily cover bra straps which is definitely my preference to not have bra straps showing. I had to lower the under arms by 0.5 cm as they were slightly too high.

Pockets are secured in the waist seam which keeps them from drooping down and changing the shape of the side seams and front of the skirt. They're a good size & perfect for a tissue but a phone would likely be too heavy for this light weight fabric.

I don't wear short dresses & like to wear leggings underneath (to cover my knees) so I left the dress at the shorter length without adding the additional tier. When it's hot I prefer not to have my lower legs covered so I probably won't ever make the maxi length but have seen many lovely dresses in that length.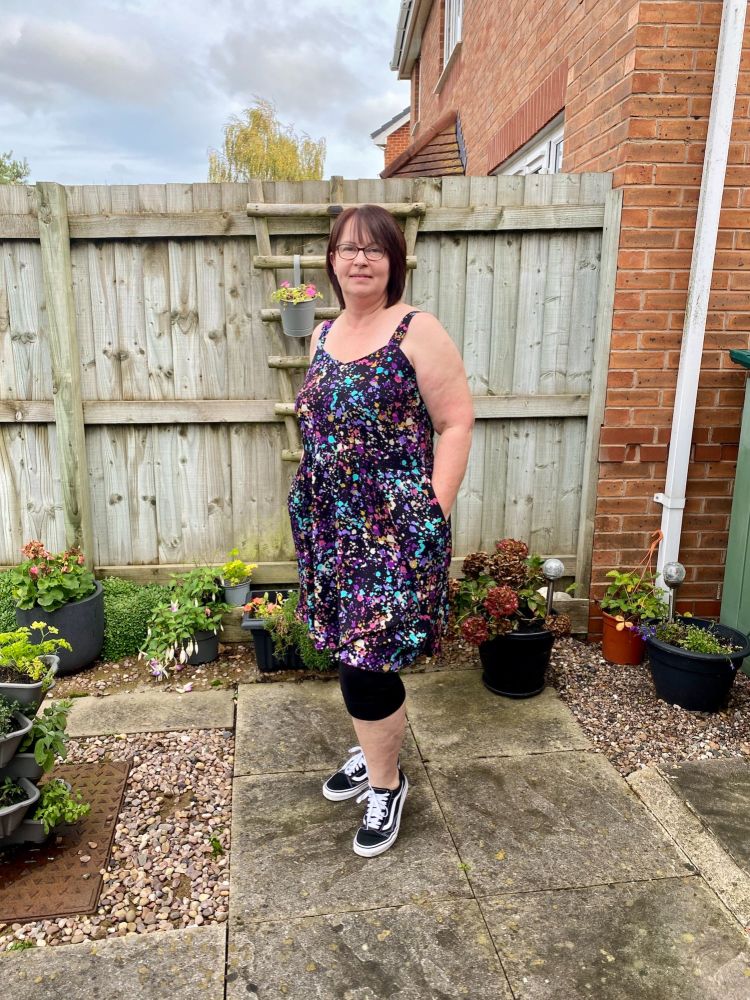 Next time, I'll lower the front darts slightly and maybe take about 1cm from the centre front and add it to the side seams, just to make the front not appear so wide and this is a common adjustment for me. I'll also take this dress in a bit now I've worn it for a short while, having checked the fit and tightness of the bodice with the shirring. I always worry woven garments will be too tight and not having worn shirred clothing before I wasn't sure of the give. I like the idea of a bias cut skirt with no gathers for another dress, or a straighter skirt with a couple of pleats back and front and I'll definitely use viscose challis fabric for the next one.

I'm looking forward to wearing this dress on my holiday and it can be worn casually during the day, dressed up for the evening or even as a beach cover up because it's so easy to get on and off.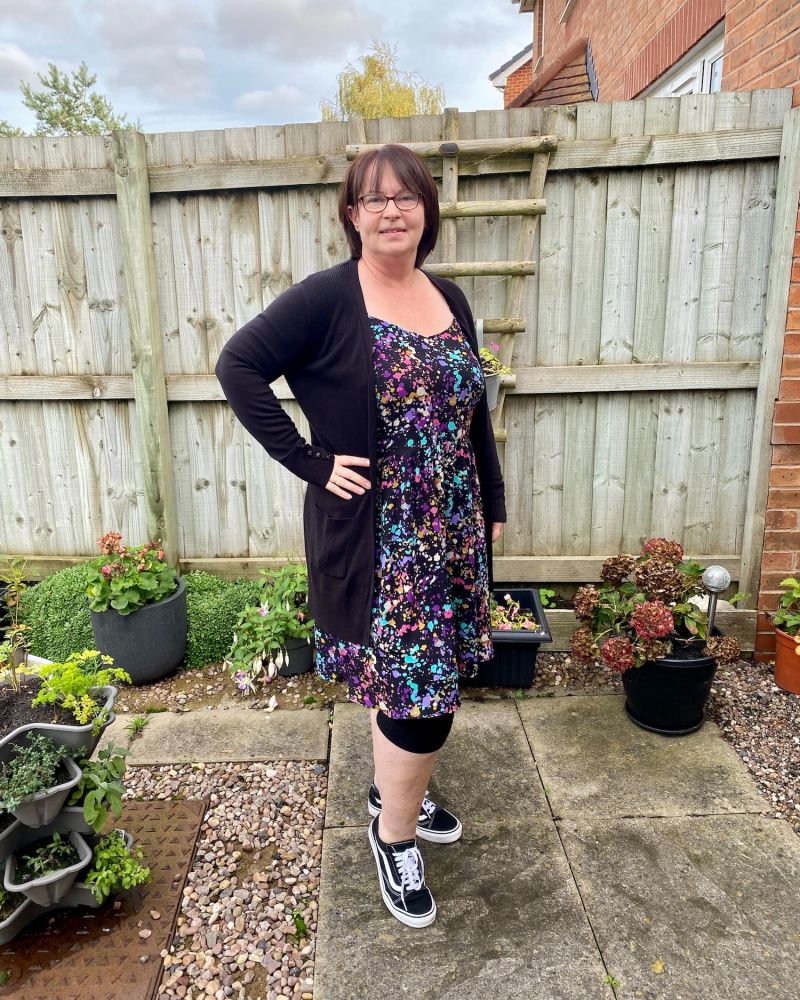 Thank you to Minerva for the lovely fabric & thanks for reading :-)
---------------------------------------------------------------
PICTURE
* Post contains affiliate links*
---------------------------------------------------------------
---------------------------------------------------------------