Criss Cross Sweater - DIBY Patterns
Posted on
A while ago, I saw a cross over jumper advertised online but it was a US site and, at the time, I couldn't find anything similar in the UK. I was looking through the DIBY site (Do It better Yourself www.doitbetteryourself.club/ ) and saw the exact style I had been looking for - The Cecilia Sweater.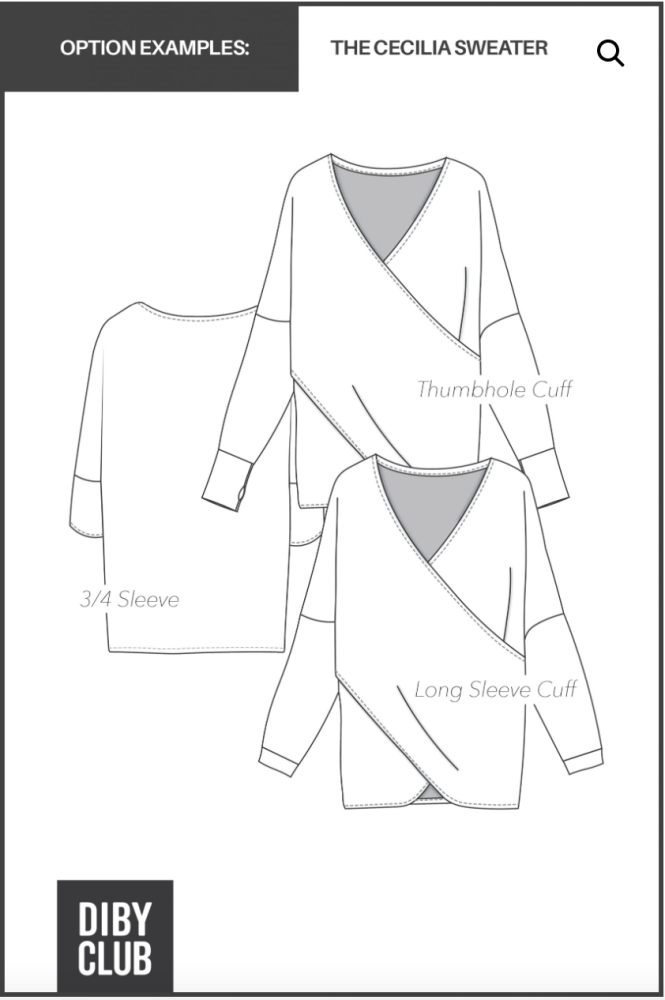 I was torn between two knit fabrics on the Minerva site and decided upon an ivory slub sweater knit with china blue flowers, gifted from Minerva in return for a review and blog post. The fabric was even better than I'd anticipated having a slightly open weave whilst being soft and drapey. It washed really well and dried quickly lain flat on an airer.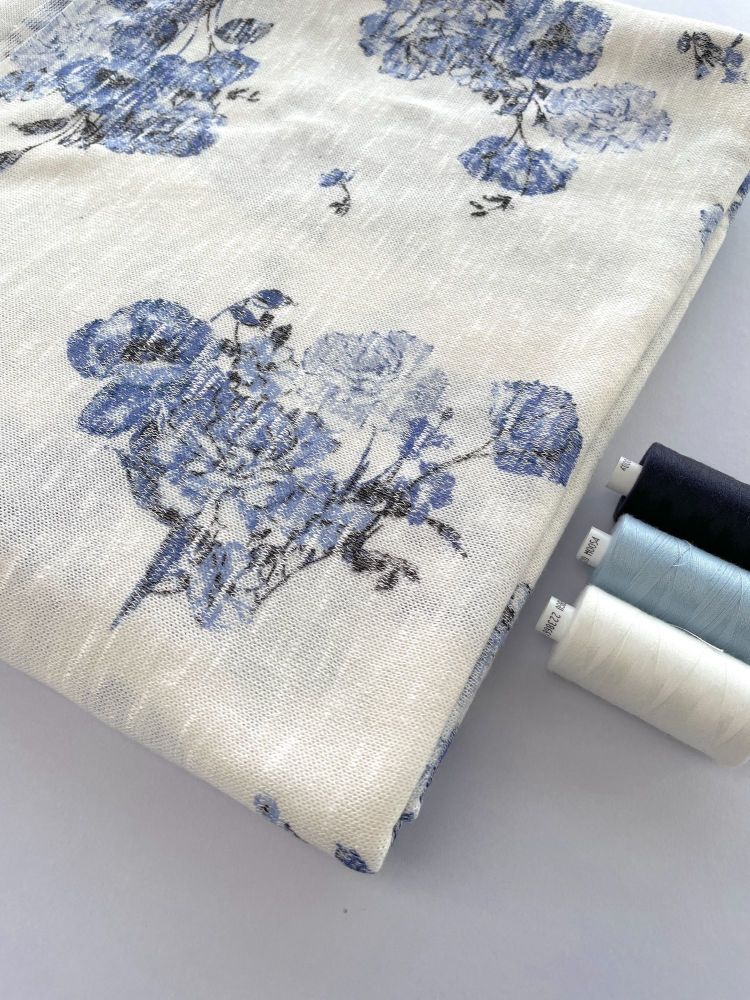 I took my time working out the pattern for the correct sizing. Although the pattern comes together really quickly, getting my head around the pattern layout and where to adjust for fit messed with my logic! There are good markings on the pattern to show the level of the bust and waist. I usually have to grade out from the waist over the hips & did the same with this pattern once I'd worked out the side seams placement. I also shaped the back hem to be curved rather than straight.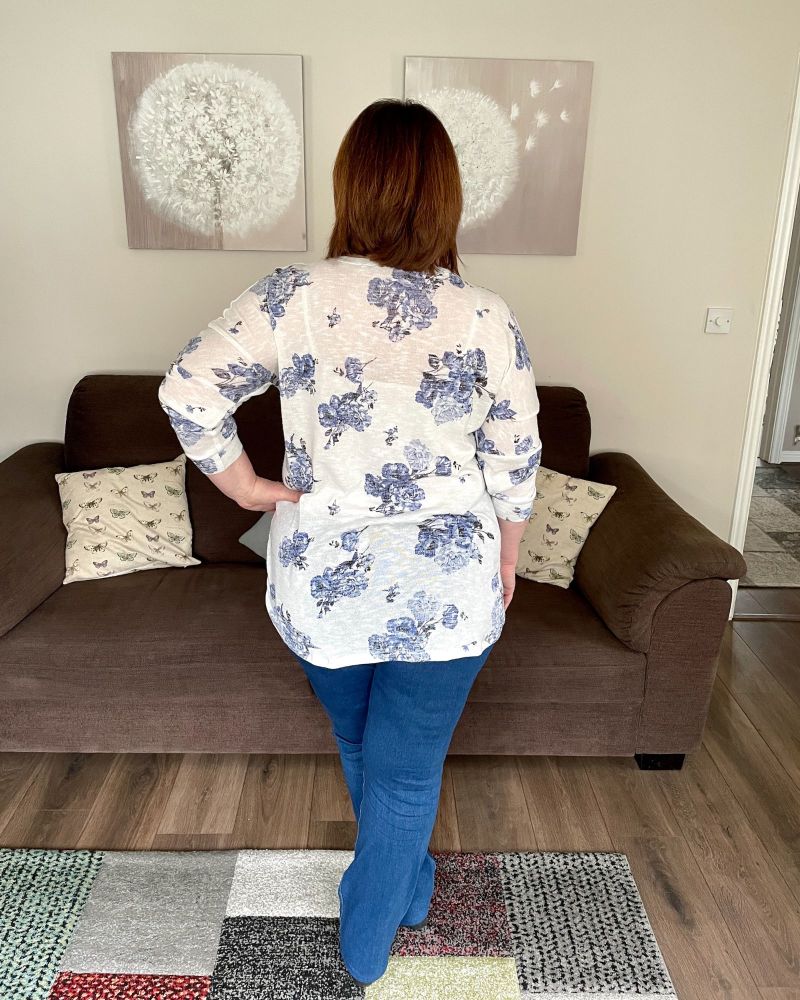 I like the dropped shoulders design but I'm not so keen on the dolman shape on me as I feel it makes me wider across the chest. Consequently, I tried the sweater on inside out, pinned the side seam higher towards my underarm & then blended this into the arm seam. This gave more of a fitted shape and I was much happier with it. It is in no way any reflection on the pattern, just my personal preference.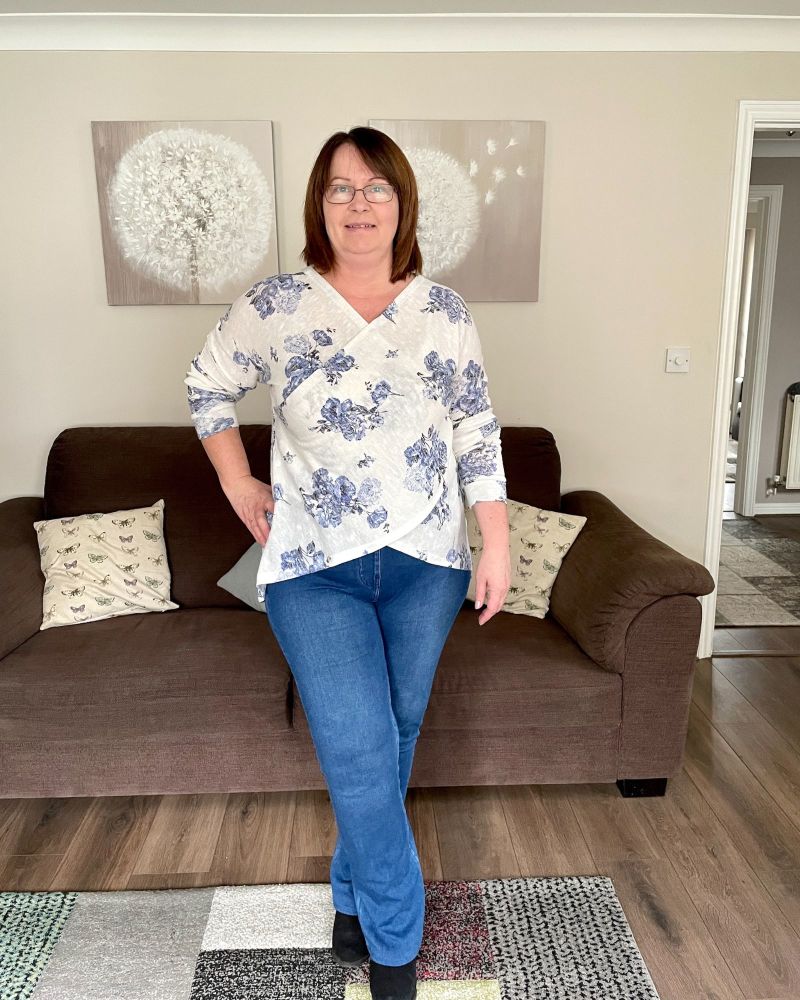 There is an option for three quarter or full-length sleeves and three different sleeve finishes including thumbhole cuffs. I opted for full length sleeves with cuffs which I find easier to give a neater finish & can be finished on the overlocker.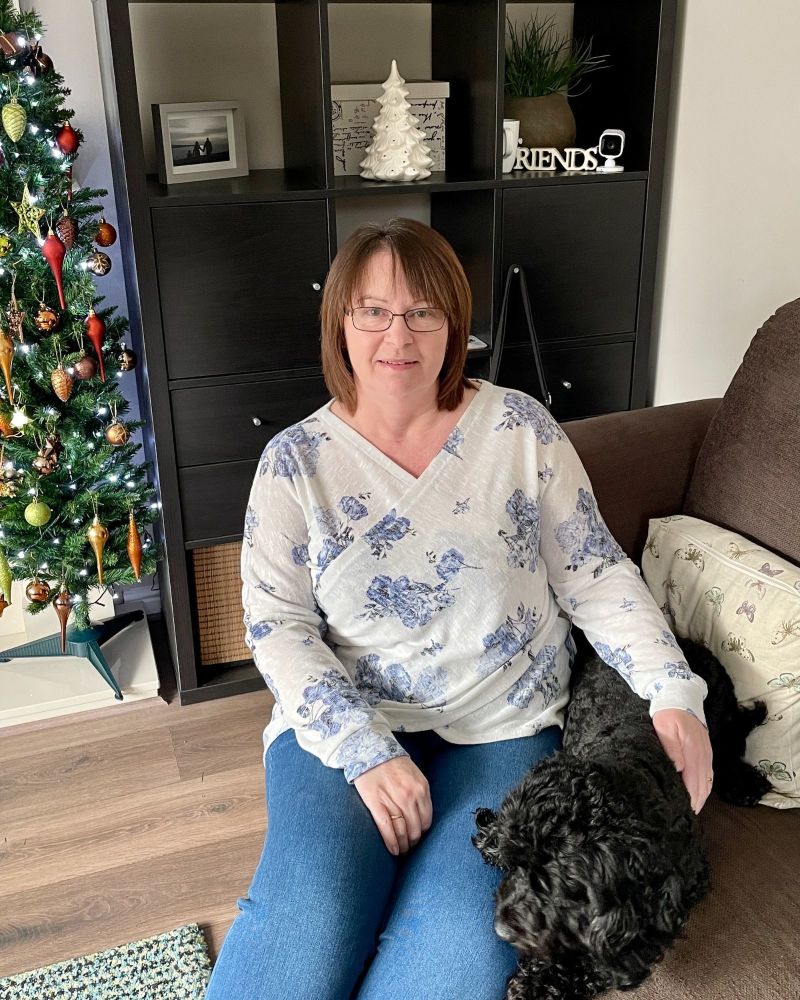 Overall, I love the finished sweater and had many complements the first time I wore it. The simple design is very effective & is definitely on my list to make again. Next time I'd like to adapt the pattern to remove the dolman sleeve to be more fitted. The fabric is perfect with just the right amount of drape and the length and curved back hem add a nice shape to the finished sweater. I wore it with boot cut jeans, ankle boots and leather jacket making a nice outfit for a curry night.
Thank to Minerva for the gifted fabric - Slub sweater stretch knit fabric ivory & blue
---------------------------------------------------------------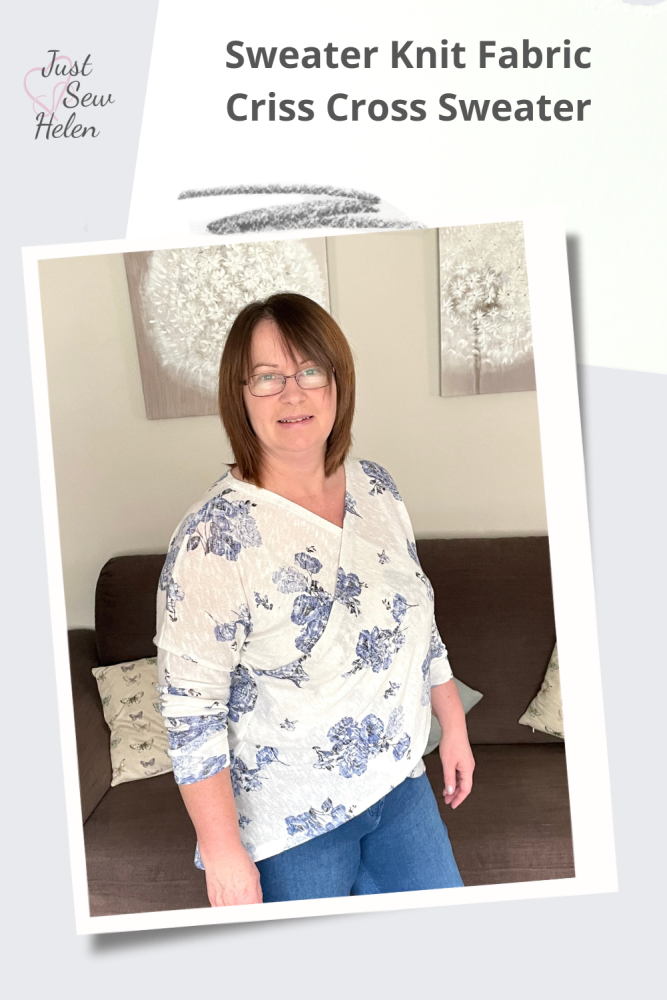 * Post contains affiliate links*
---------------------------------------------------------------
---------------------------------------------------------------