My Paisley Chambray Top - New Look 6344
Posted on
I'm thrilled to have finished my first project as a new member of the Minerva Crafts Blogger Network (#MCBN) and am pleased to say it goes live today.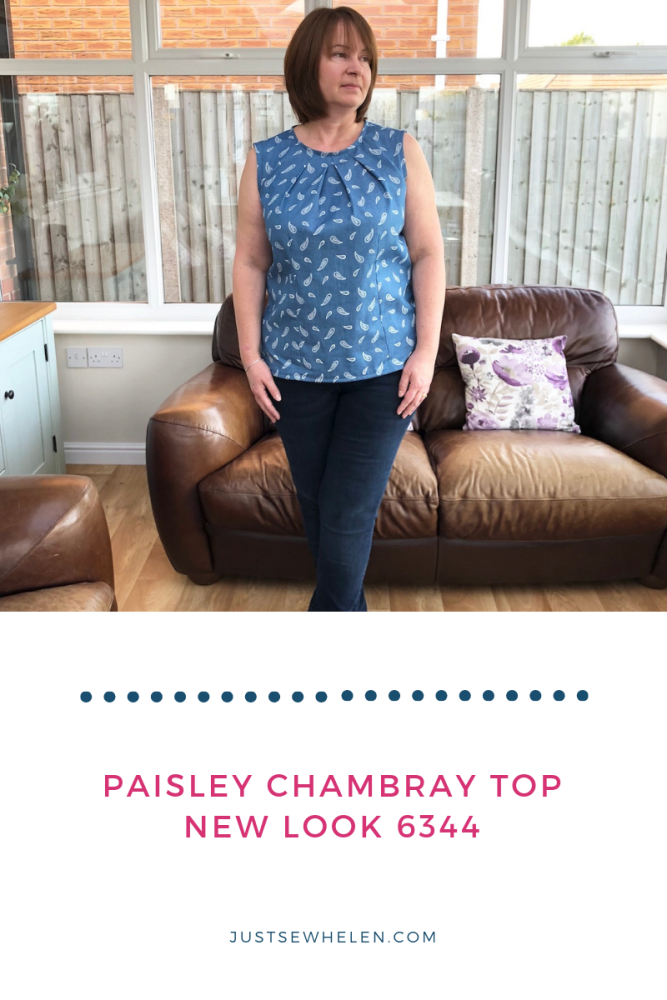 I've done a number of product reviews over the previous months, but this is my first make as a member of the team. My latest review, a dress using a beautiful William Morris fabric, can be found here. I hope to continue doing reviews, as & when time allows, and have just started a Christmas themed project.
My first post on the MCBN is a really simple, paisley chambray top using New Look pattern 6344 – I love the final result & it looks great with my jeans, although I did have to make some adjustments to the finished fit.
You can read all about how I made the top and also my adjustments over on the Blogger Network.
My posts will go live on the fourth Tuesday of each month so keep your eyes peeled for more of my projects.
Thanks for dropping by & see you over at Minerva Crafts.