Paw Print Onesie - McCalls 7518
Posted on
It's that time of year, with the dark nights setting in, when you want to wear someting you can just snuggle up in for the evening, and, after promising to make Adam, our 12 year old, a fleecy onesie, I finally got around to it!

I picked one of Minerva's many onesie patterns and Adam chose the fabric he wanted - Paws & Bones Black Fleece Fabric.
The onesie is a relatively esay make, once you've cut the large pattern pieces, and Adam's already lounging around in it, like boys do.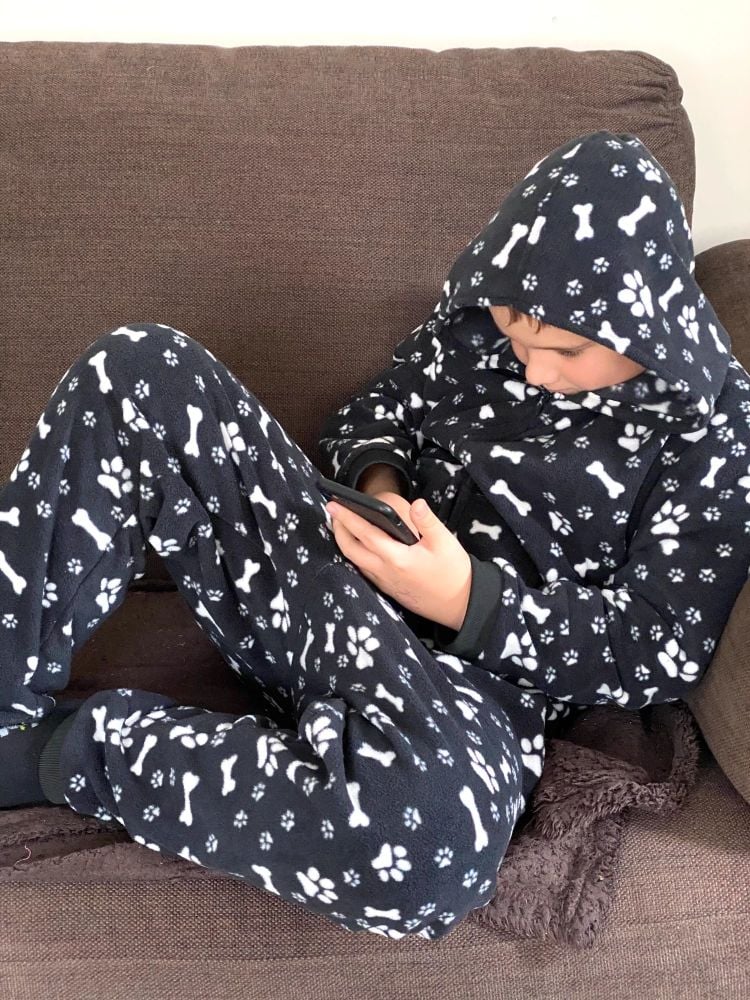 All of the supplies and details about making the onesie can be found over on my Just Sew Helen profile on the Minvera website.