The fabric I chose, gifted from Minerva in return for a post and photos, is this Minerva Core Range Rayon Nylon Jersey with 50% horizontal stretch and 10% vertical stretch. There are 13 gorgeous colours to choose from. I ordered 3 metres as I was undecided on the length, maxi or below knee and opted for the latter. Although the fabric contains 45% nylon it isn't shiny like some and has a linen look about it, which I love. I didn't want too much vertical stretch as I find it difficult to keep the hem level and it can stretch out of shape with the weight when made into a dress.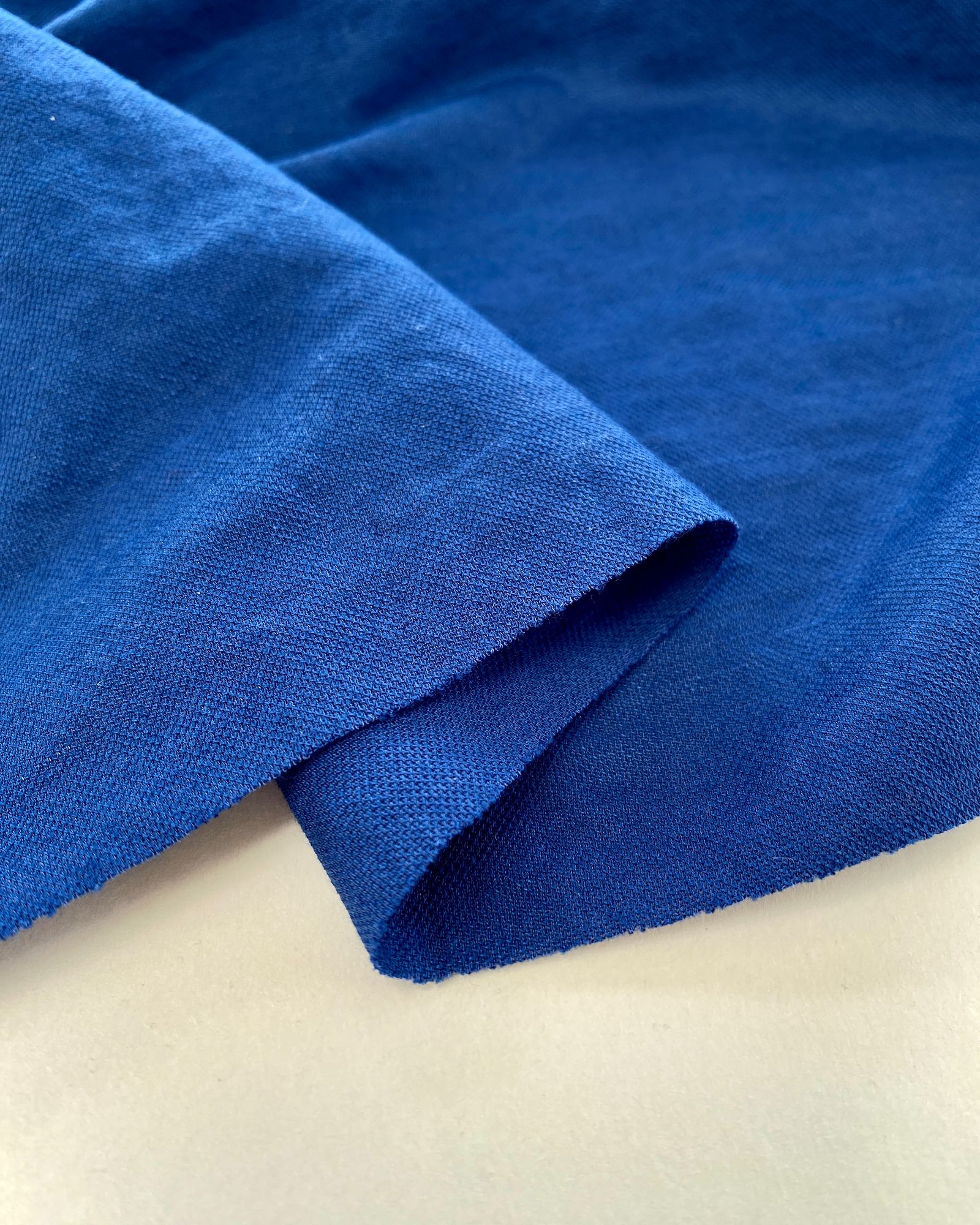 I found the instructions very easy to follow and although I have used patterns from Wardrobe By Me in the past, this is the first time I've made the Marianne Dress. I opted for the pointed collar, short sleeves and knee length option in a size 16, grading to an 18 at the waist. I had to adjust the front darts by moving them in towards the centre by 1.5cm and shortened them by 6cm as the dart point was very high over my bust. I added a small dart in the armhole at the point of the front notch as I had a small amount of gaping once the sleeves were pinned in position. This isn't unusual for me, and I will pinch out the dart on the pattern piece for next time. I debated making a size 14 and adding a full bust adjustment. I'm pleased with the fit of the bodice using size 16 and may just take a tiny bit from the shoulder/sleeve seams in future.
The size and length are perfect for me and for once I trusted the finished measurements rather than making it too big and having to take it in.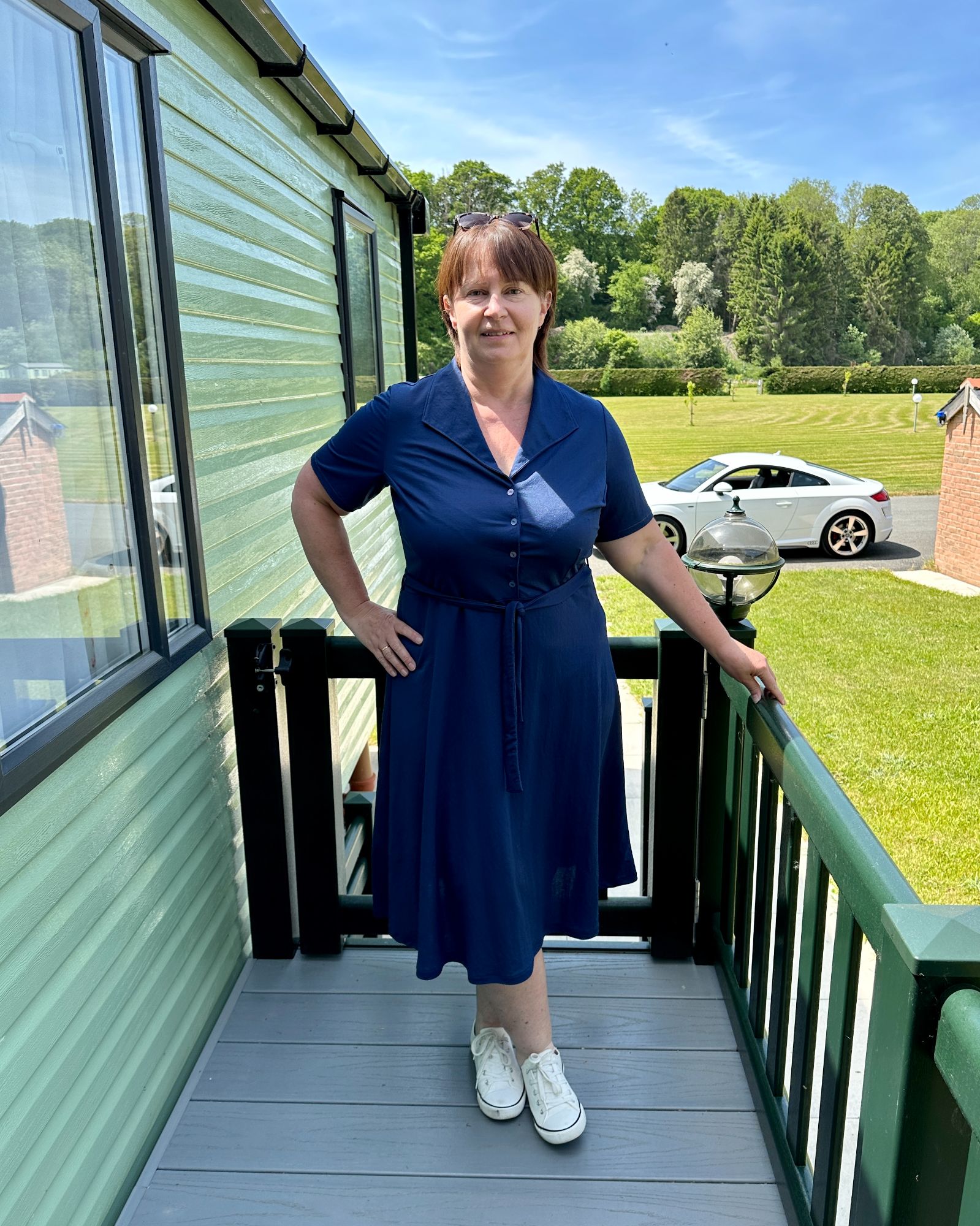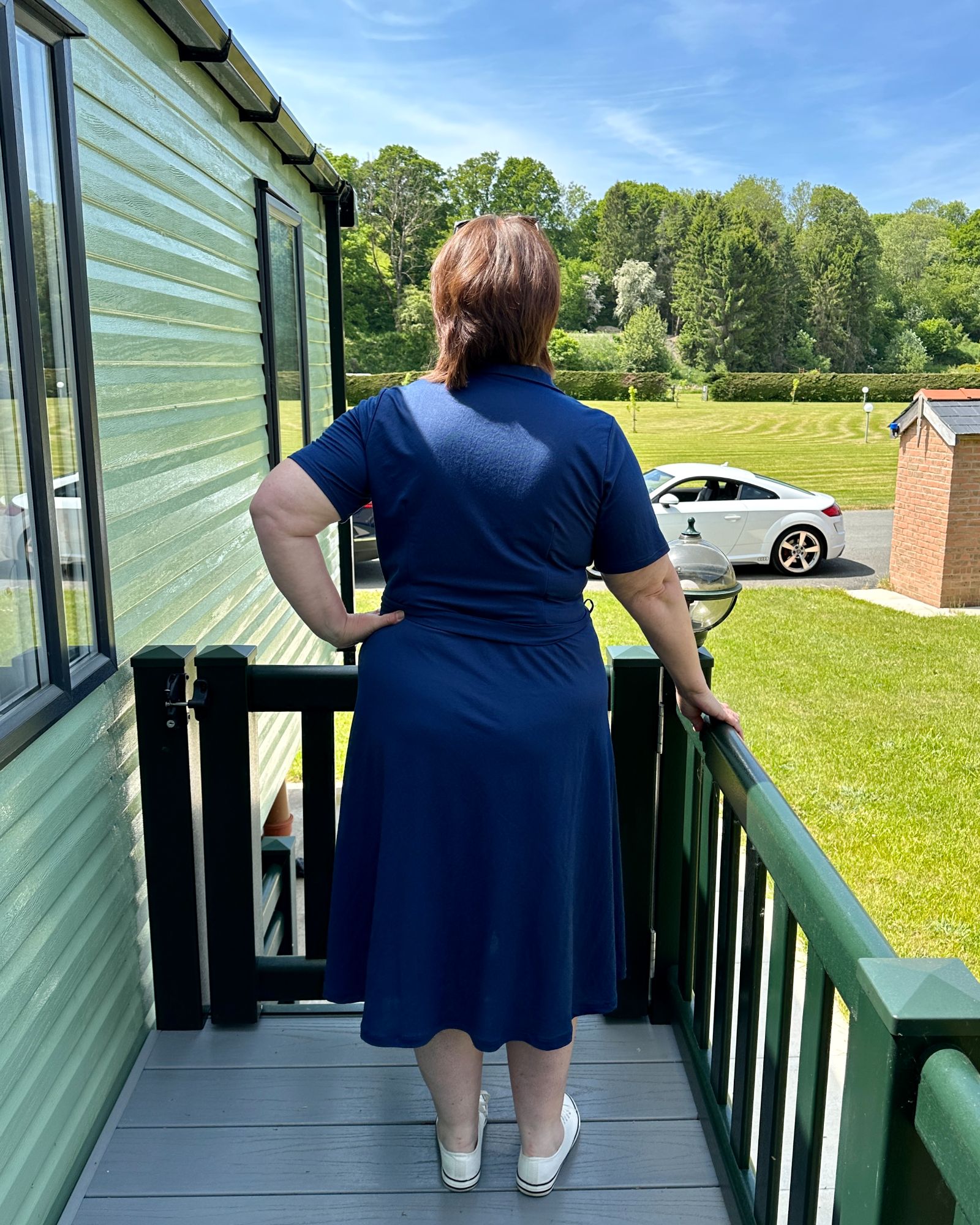 I was worried about sewing the buttonholes on jersey as my first practice ones didn't turn out well. I retested them by also adding interfacing to be identical in thickness to the dress and had much better success. I always hold my breath stitching buttonholes on the finished garment & am pleased to say all 4 turned out perfectly.
Take care when ironing the fabric as I burnt a small hole in the belt – first time in 50 years of sewing!!
I love the finished dress, shown here with white pumps for a casual look. It is certainly a dress that I would feel comfortable wearing all day for a wedding and could change from heals to the pumps later in the day for comfort – I just need a bit of colour in my legs now 🤣.
Thank you to Minerva for the perfect fabric.
---------------------------------------------------------------
* Post contains affiliate links*
---------------------------------------------------------------
---------------------------------------------------------------
Such a comfortable dress and an easy sew. Helen
Leave a comment on this post
Thank you for for the comment. It will be published once approved.